Well…I don't like that photo of the Roman Gate of Trier in my last post! It was a dark, cloudy, rainy day not to mention it was very late in the day when we came upon the gate.
We stayed in Trier another day and the sun came out so here another shot …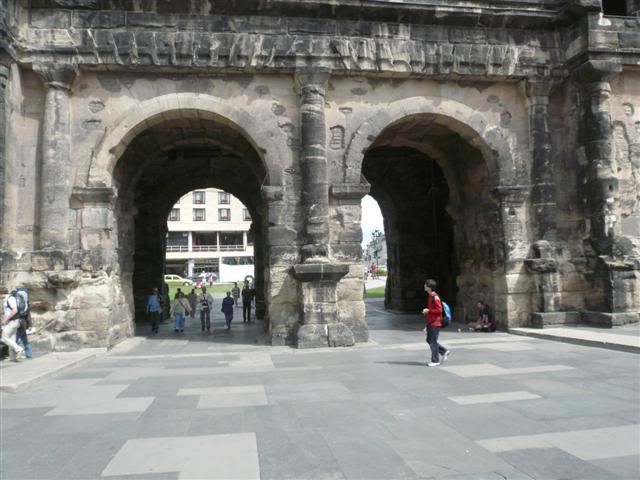 I am still in awe of the architecture of this ancient and gigantic structure. I keep wondering: Did the people who built this gate have any inkling that it would still be standing one thousand and eight hundred years later?

Here also is the Roemerbruecke (Roman Bridge). The oldest bridge in Germany, also built at the same time…2 A.D.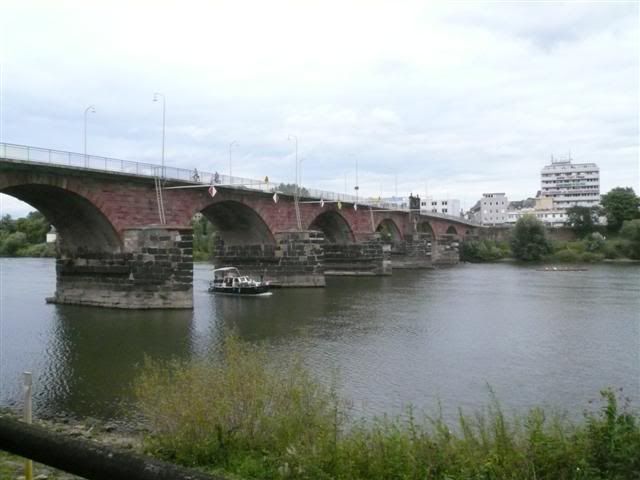 In this close-up, You can see that the architecture is similar to the gate…
We cycled past this bridge several times going to and from the campground and the center of Trier.
And look at this ancient little bridge…back in Ardeche…also built by the Romans according to the locals…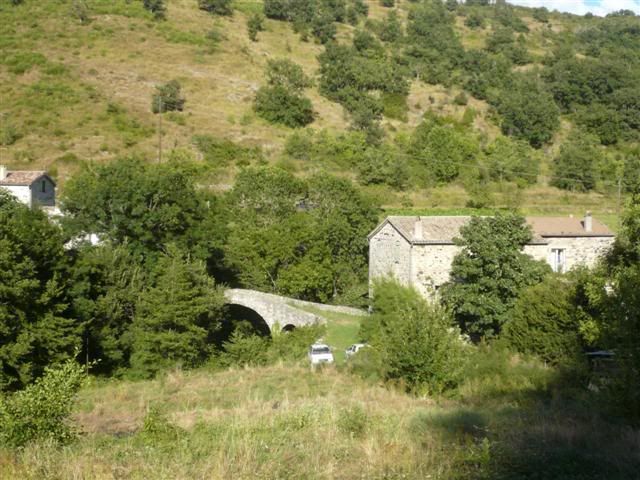 Next I will backtrack to the Cathedral de Notre Dame Strasbourg!