Meet Ah Tan, the Proprietor of Chai Kin Auto Services in the heart of Bukit Bintang, Kuala Lumpur. He has been maintaining our 24 year-old Volvo for a very long time. He is quick, reliable, reasonably priced and honest!
Ah Tan is the best mechanic in Kuala Lumpur. You can contact him on 016-323-0937 or you can just drive into his garage (Mon thru Sat) at Jalan Rembia which is a small lane parallel to Jalan Alor and between Jalan Alor and Tengkat Ton Shin in Bukit Bintang.
Below is a map to his garage or click here for the original Google map.
Click the image below to see a larger map.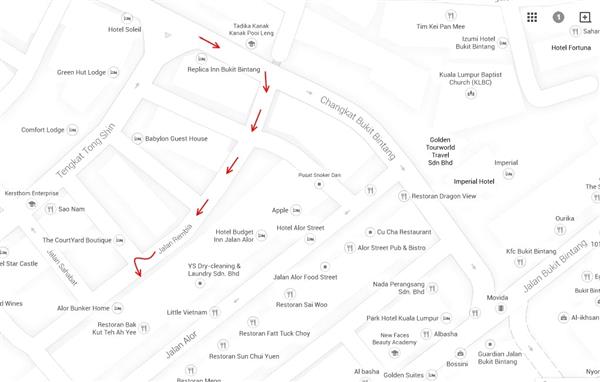 Once when a friend borrowed our car and then broke down on his way to Malacca, we called Ah Tan for help. He organised the towing back to his garage and had our car fixed and returned to us in 2 days.
Another time our car wouldn't start he came to us, diagnosed the problem and returned with a new battery.
We went through two other cheating mechanics before we found Ah Tan. He's been servicing our car and the cars of our friends for a very long time!
You'll find Chai Kin on Whatsapp!