Before I send you off to the slides of the cathedral in Passau…here are a couple more shots of the Donau side of the town. It was the end of the day and we were beginning the 10km ride back to the campingplatz…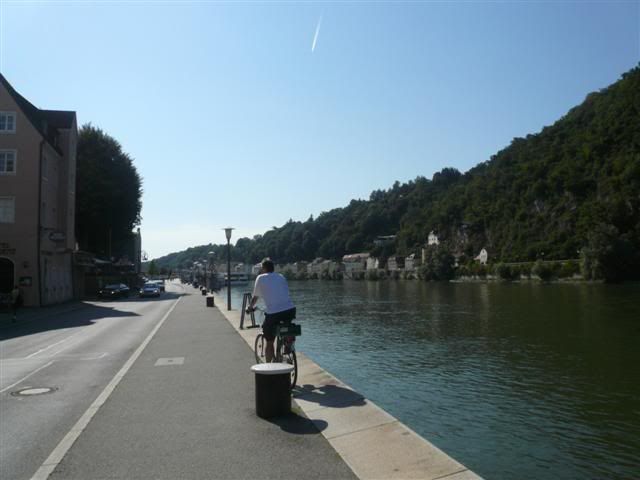 The view across the river to the other side…they look like Gingerbread houses…
Passau is not in our Western Europe Lonely Planet Guide (a gift from our friends in Noosa!). Why not? We wonder because it is a key stopping place along the Donau.
Now I previously wrote that we missed the church with the largest pipe organ in the world. But we had our churches confused so we did see the largest organ in the world we just didn't know it. Still…you will see from the slide show of this cathedral…the organ was eye-catching. I've included only a few of the many shots that I took.
Now before I give you the links to the two slides shows of this beautiful cathedral…here is a photo of the pulpit and the organ taken by Slice…such a good shot.
This first slide show of St Stephan's is mostly of the inside of the cathedral.
The second slide show features the middle courtyard of St Stephan's…this is the entrance…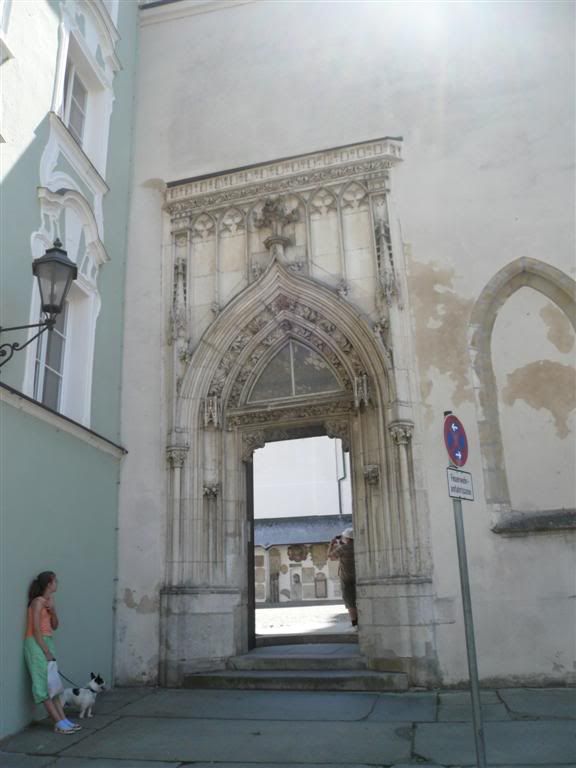 It is a virtual gallery of artwork in the way of crypts and epitaphs….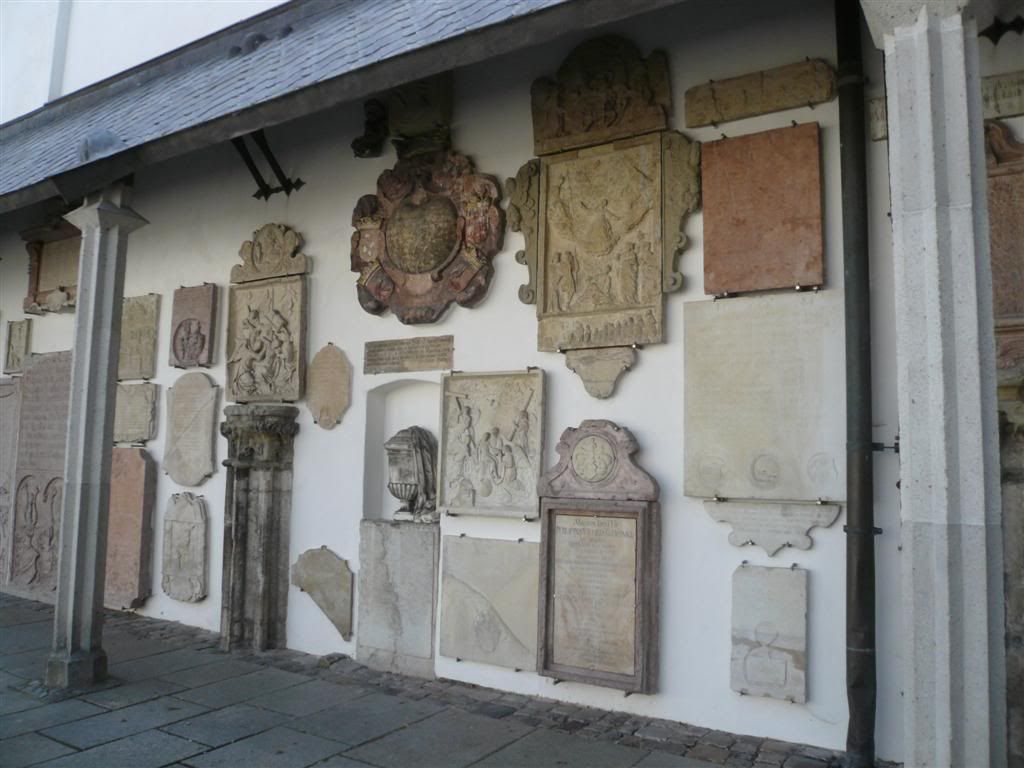 The second slide show also includes a few shots of St Paul's church…watch for the indicating sign.
Okay…so that is Passau. Will someone please tell me why it isn't in the Lonely Planet!