Now look at this … do you notice anything special about this construction site?
Take another look…..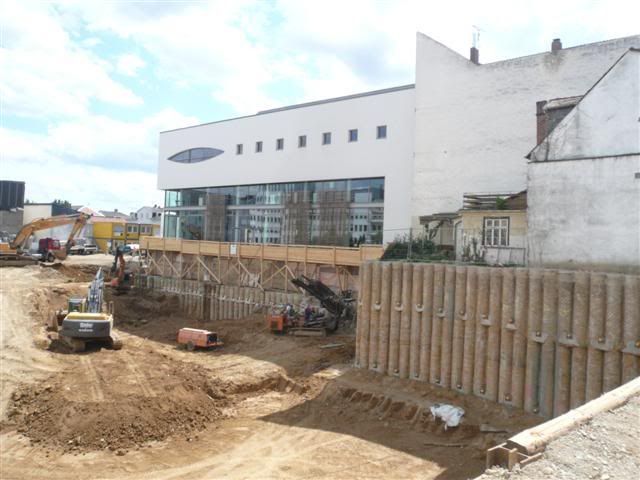 It might look like there is little or no action but this is a very busy and in progress site. We've cycled past this place many times on our way to the main shopping area in Bad Homburg. It is moving very fast.
To me….this is the epitome of German organisation. Have you ever seen such a neat and tidy construction site?
Tomorrow we hit the road again…somewhat sadly…we hate leaving our friends here in Bad Homburg.
We are heading south to Passau, then back to Vienna for a few days before we move on to … hmmm … we're a little undecided. We've heard so many things about this place and that…stay tuned.
We won't have internet access…so no blogs posts for a few days but I'll be working on a Heidelberg slide show. With the oldest university in Germany, Heidelberg is beautifully located along the Neckar River, has an incredible castle sitting on a hill over looking the city and…what else? Another very old and interesting church.
In the meantime, here are slides of Kloster Eberbach and a second set here.