Not far from Frankfurt, the Rheingau is an area along the Rhine River that is famous for both its wines (Rieslings) and historical significance to the development of German wine making.
And the Monks of the Kloster Eberbach are credited with founding the Rheingau wine industry.
This place is huge. It was not a good photo day in terms of the light but I hope these give you some perspective of its size (and beauty). This monastery was established some time in the 1100's and the buildings in the main have survived the turmoils of time.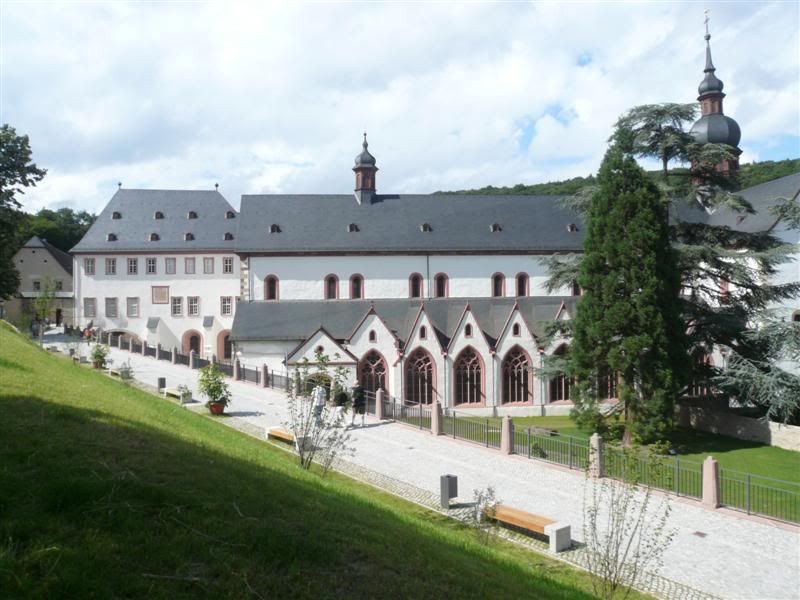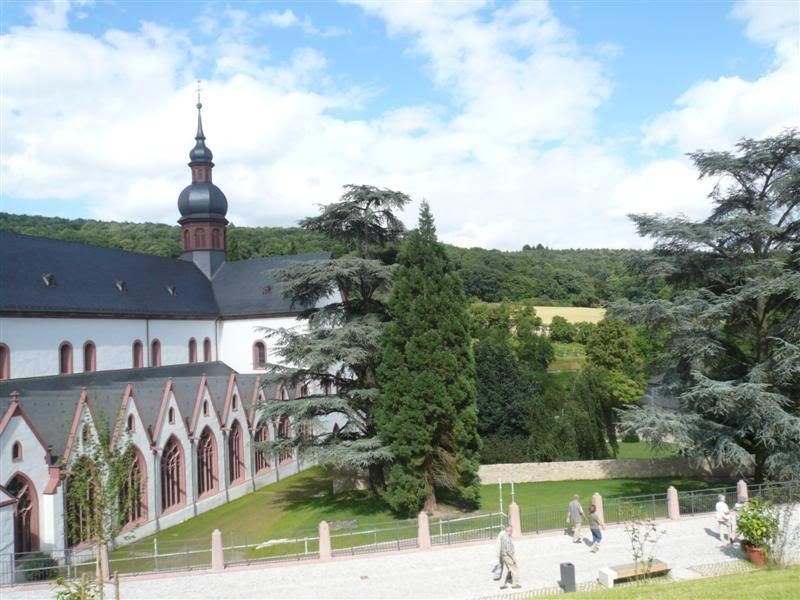 One of several old wine presses that are found in a beautiful cellar….note the year 1668…
On the day we visited the Abbey, it was closed early due to a rehearsal in progress. It was the first day of the Rheingau musical festival and they were preparing for the live broadcast of an evening concert.
But we snuck in the back way without a hitch. We visited the central court yard, a beautiful old cellar and the abbey church….I love the simplicity of this church…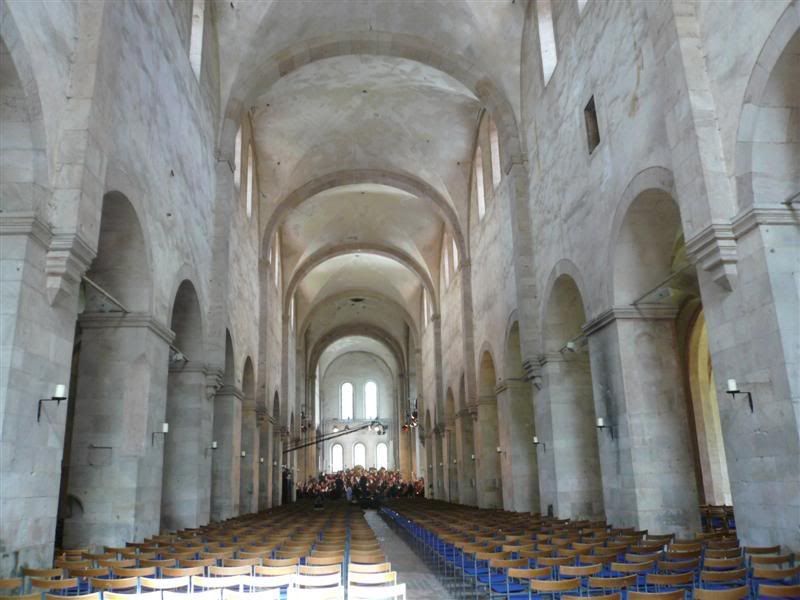 I'll post more photos in a slide show soon…