I promised something old and huge and beautiful from the Rheingau…but I feel like showing you something a bit more earthy today. (The Rheingau feature will be worth the wait!)
We took off on our bikes yesterday to run an errand. We had 6 kilometers to ride (normally a 30 minute trip). We wanted to avoid the traffic so we headed down one of the forest tracks in the general direction of our destination. I took photos all along the way…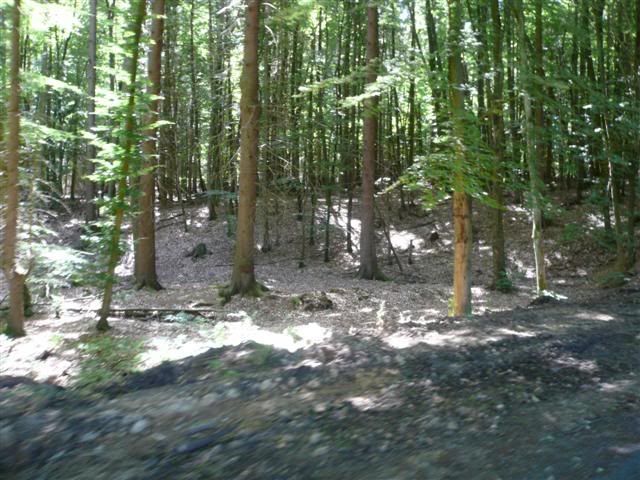 Unless I stop the bike, it is hard to get good photos in the forest because they are dense and dark…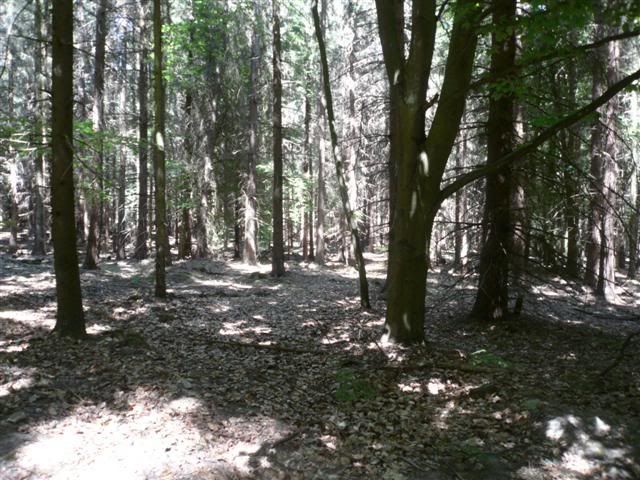 But if I want to keep up with Slice in this uphill terrain I can't afford to stop…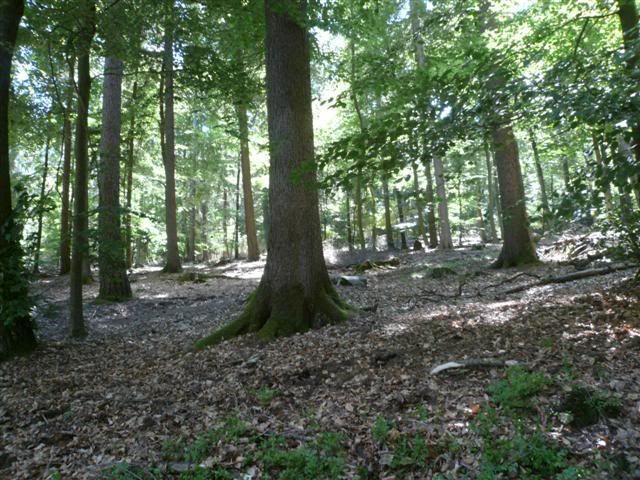 Of course…he waits for me. Does he look like he's trying to figure out which path to take?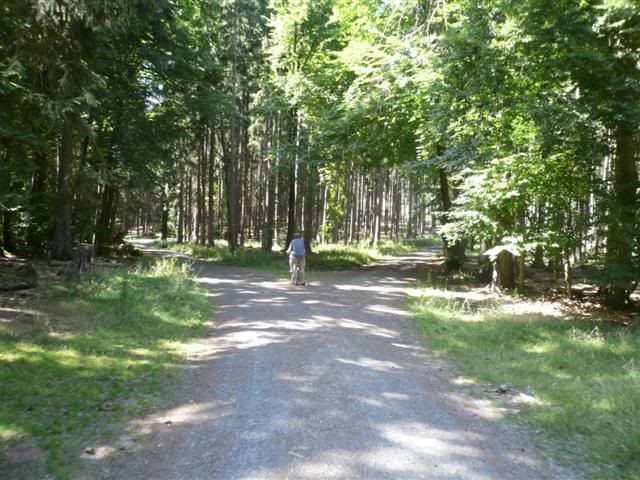 We cycled up and up and up for at least an hour….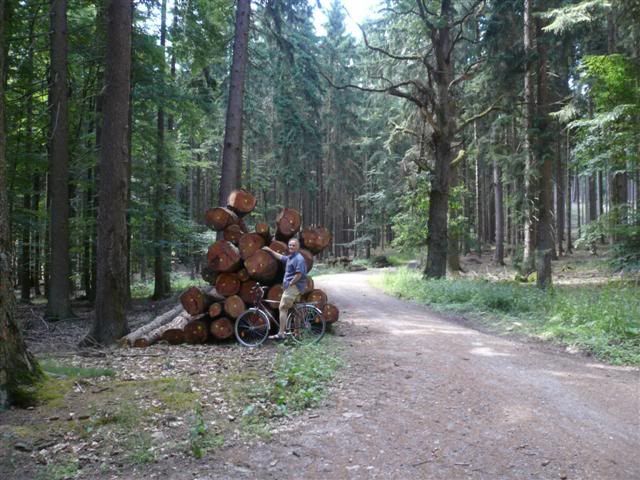 I really hate to see the logging even though (I am told) it is ecologically designed and controlled.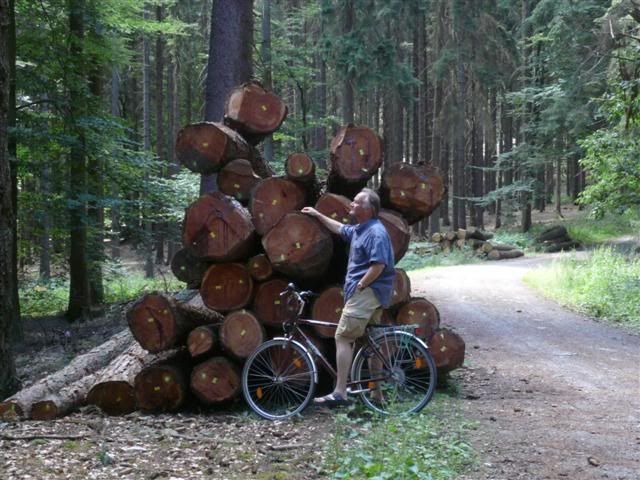 Believe it or not…every once in a while we pass a Sequoia…(not shown)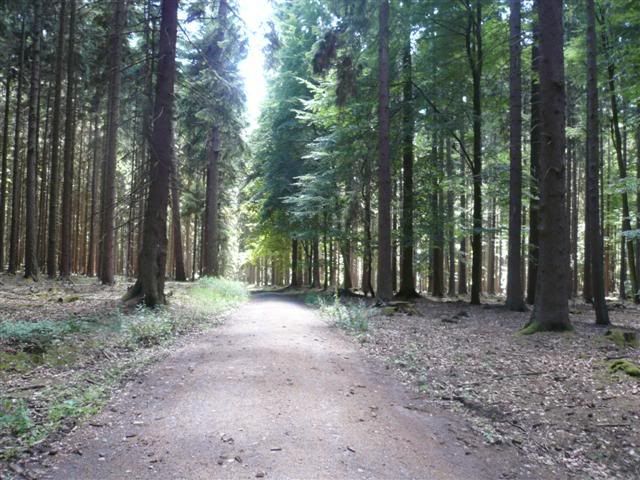 We finally took one of the paths leading down and ended up right where we wanted to be.
1 hour to go up. 10 minutes to go down. It was a thrilling ride but no photos!
I needed both hands to hang on.
Back in the wheat fields….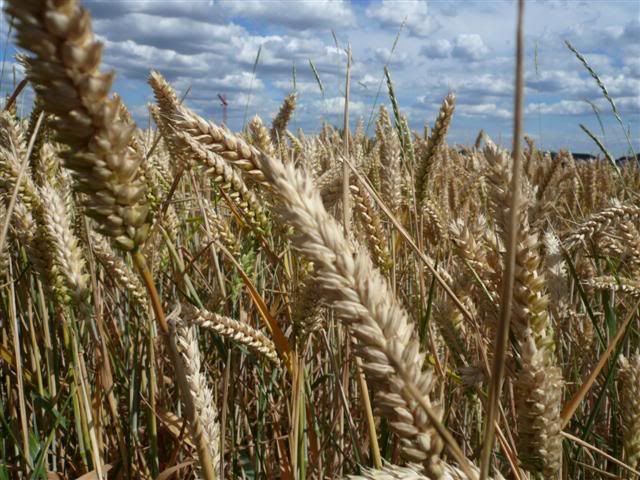 The tourists…..this photo was taken 10 days ago on another forest ride…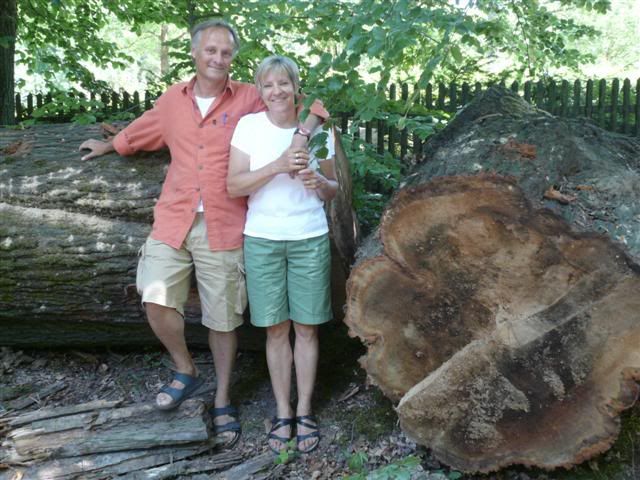 More soon….