I thought Munich was bicycle crazy. Look at this Bicycle rotunda in Freiburg.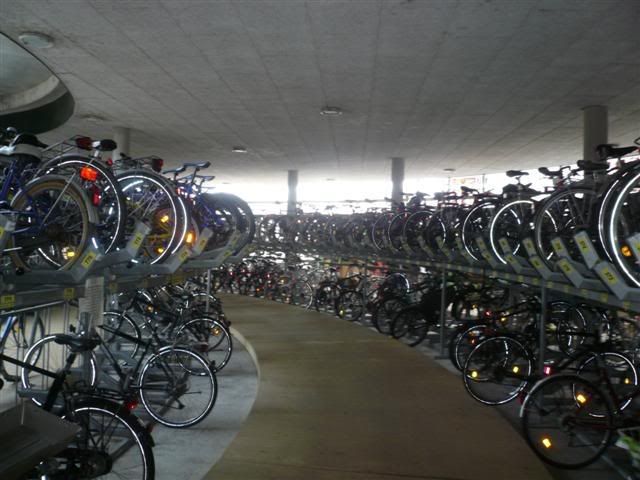 This was at a train station near the city where people parked their
bikes…mostly students. Freiburg is a university town. You could
rent a bike spot here for 1? a day or 80? per year.
Here Slice is going down to the rotunda in search of a Farrad Laden (bicycle shop) ….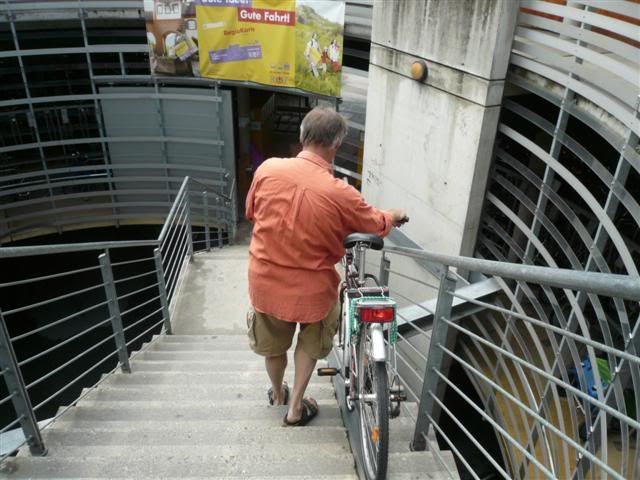 This guy repaired my 3 broken spokes…..when you ride bicycles every day…there is always some maintenance to be done on something….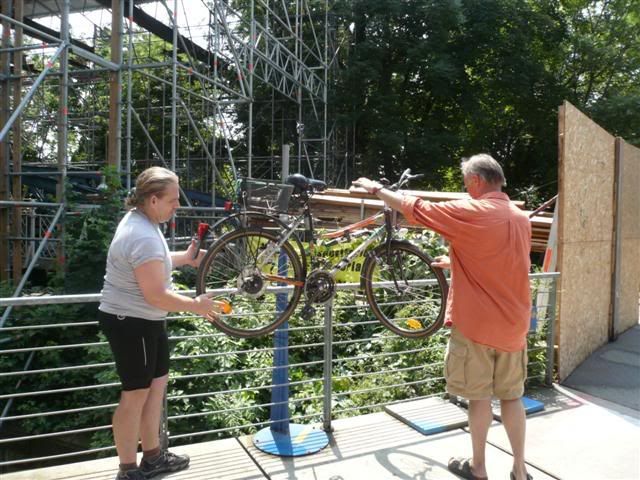 Did I mention the Munster Church? 900 years old. The main reason we stopped for an afternoon in Freiburg…on our way to Heidelberg.
Just let me know if you are getting sick of church photos and I'll skip it.
In the meantime, here is another Colmar slide show.