After leaving Munich…we made our way to the Bodensee, a very large lake that lies between Germany and Switzerland. There are many places to stop along this body of water but we ended up at Ueberlingen…a medieval village along the North side toward the Western end.
I'm working on a couple of slide shows but this is a little preview of what is to come…many many beautiful and interesting old buildings.
This is one of the main streets in Ueberlingen….(it was a cloudy rainy day.)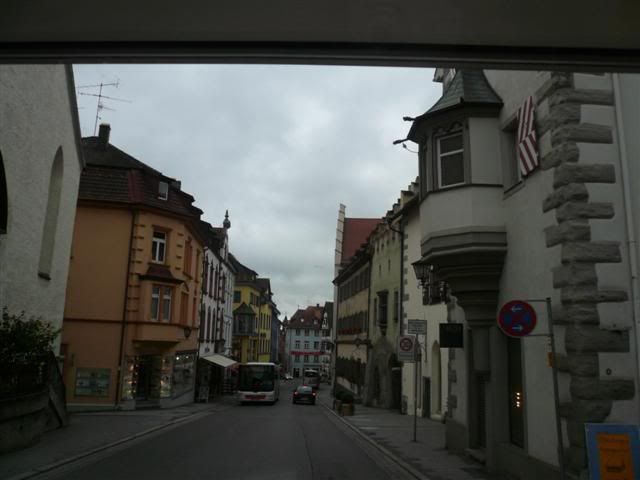 And this building is one of the oldest buildings built in 1426. There is another building that is dated 1351.
More to come tomorrow including a 500 year-old church.
In the meantime….here is a slide show of photos taken on our last day in Munich.
P.S. If you had trouble with yesterday's links to the Hubert von Goisern music videos on You Tube…just go to You Tube and search for Hubert von Goisern. The 4th video in the list is the Ballad and the 6th video is the my favourite.