When we got to Munich we wandered the streets on the bicycle assessing the coffee possibilities. I cannot say we have any particular formula for spotting a good coffee joint. The look of the place? The crowd? The aroma of good coffee?
The coffee experience on the road between Vienna and Munich was terrible….except for one spot we found in Graz (the Tribeka). Otherwise the coffee drinking was dismal. But the very first joint we tried in Munich serves a most delicious coffee (and cake). We've hardly ventured any where else…no tolerance for bad coffee!
They have only one cake to choose from…a different cake every day…and it is always very nice. Everything from rhubarb to orange to apricot, spicey nut and my favourite: their chocolate cake!
The KostBar…great friendly service, delicious coffee and scrumptious cakes!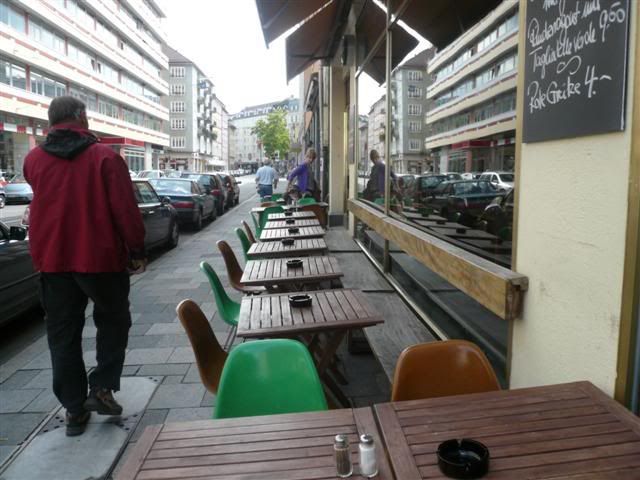 We have only a couple more days in Munich before we head further north. Tomorrow I hope to plot and post our intended journey via google maps.
In the meantime…you can find two more slide shows of Munich here and here.