Munich is a beautiful city. As a former resident Slice knows it well and every day we cycle through a different district of the city.
Today, following an afternoon of Bratwurst and Sauerkraut at the Chinese Tower Biergarten, we hit the road with the bicycles. Toward the end of our journey and just down the road from this Angel of Peace ….

and this beautiful building…the Bayerishes National Museum……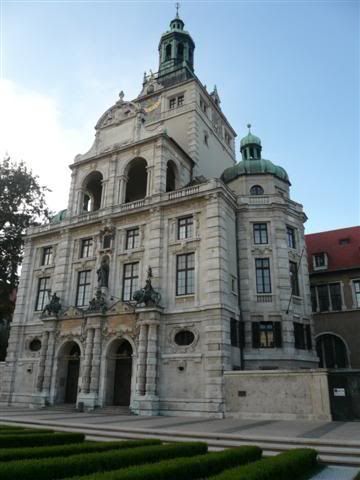 we encountered this crowd…..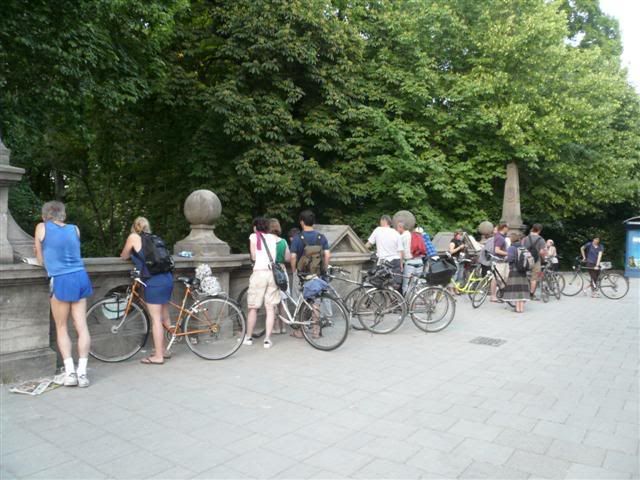 And this is what they were watching…
Here is a second shorter clip from another angle.
In the middle of the city near the intersection of Prinzregentenstrasse and Bruderstrasse using the water of the Isar River there is an electricity-producing power plant and it causes these surf rapids.
They make it look easy, don't they? It is rather dangerous. There isn't a lot of depth nor soft sand but rocks are below these rapids. Reportedly, several people have died here. It is risky business but it is thrilling to watch them.
In the upload to the web, the video has lost a lot of quality. My Quicktime version is crystal clear. The surfers are just jumping off cement retaining walls from the sides of the river. This is hard to see in this version of the video. The more timid are placing their boards in the water and then climbing down on to the board and pushing off.