I have for years heard about the Curry Wurst. Heiss wie eine Curry Wurst. And this German novel
The Invention of Curried Sausage
(a humorous read) is listed in 1000 Books to Read Before You Die.
Slice calls the Curry Wurst German junk food and says you really don't want to know what goes in the sausage.
Recipe: 1 grilled frankfurter, a generous sprinkling of curry powder, topped with a sauce of sorts and some pommes frittes.
Looks gross but as the Germans say lecker!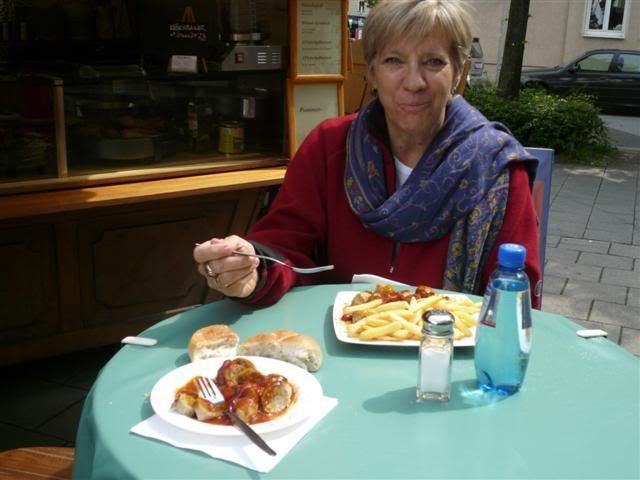 We prefer the healthier and very delicious roasted vegetables with a small slice of schnitzel also available at this little imbiss …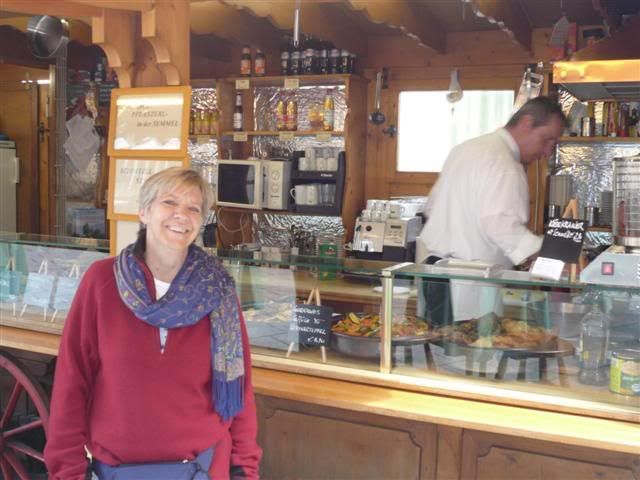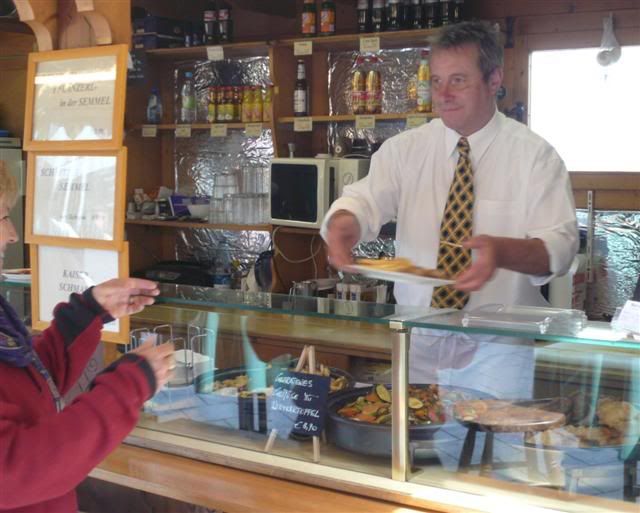 Roasted vegetables with an Almdudler!