We went to the Naschmarkt to stock up on spices and nuts before we depart in the Wohnmobile tomorrow.
We had the best coffee…rated 4.9! No cake rating because no cakes. Service 4.9 and atmosphere…well interesting but not a hang-out-and-relax-place but damn good coffee.
This is a coffee roasting place and the coffee was so good. Really fresh…makes all the difference to an espresso coffee. If we had our espresso machine (seeking) this is where we would have been buying coffee. We spotted this place the first time we went to the Naschmarkt but didn't try the coffee until today. Oh! So good.
Slice in front of the Rosterei….
The coffee…..you can tell by the look that this coffee is going to taste good!
Slice with the Rosterei…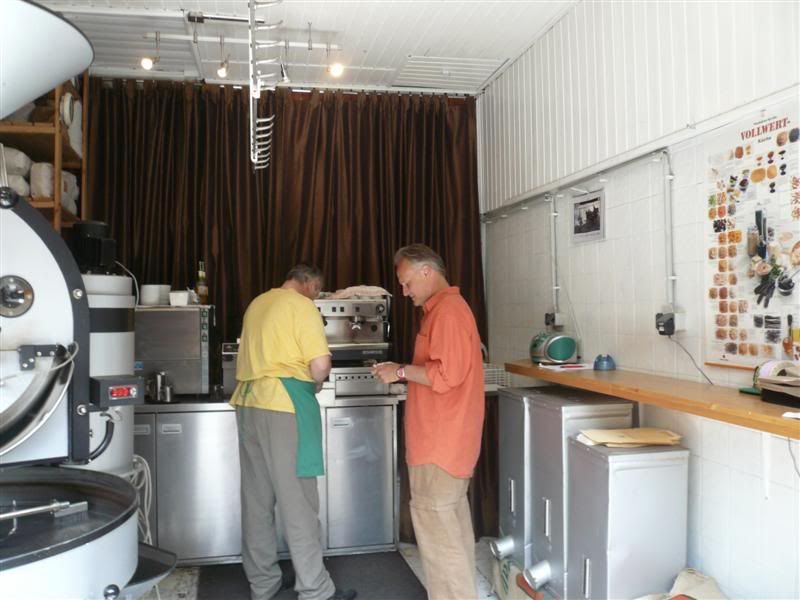 Ice enjoying the coffee….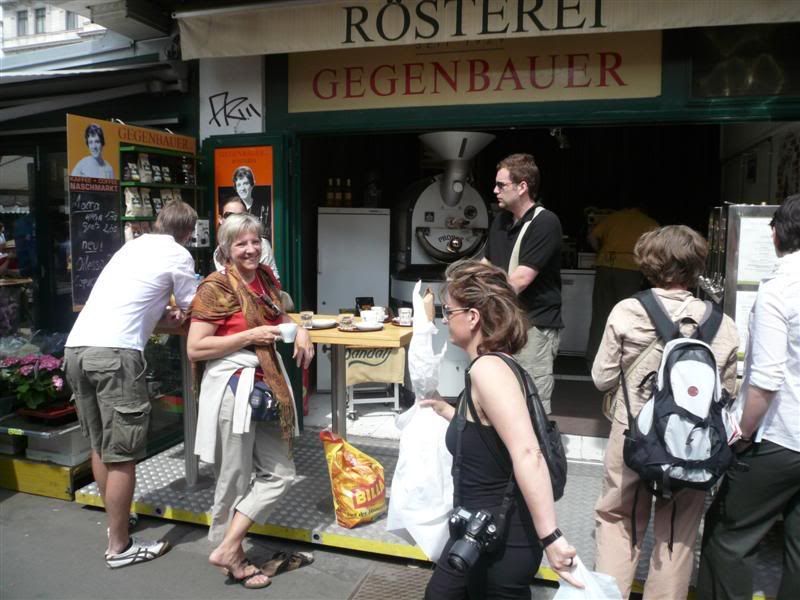 Tomorrow we depart northeast going toward Graz, Salzberg heading to Bavaria.