We've spent the past few days doing bureaucratic things. Getting the Wohnmobile licenced and insured; joining the roadside service club (like NRMA or AAA).
Our chores have entailed cycling all around the place. I got an odometer and we've been averaging between 25 and 40km (15 to 25 miles) per day. And the weather has been gorgeous between 20 and 22C (68 to 71F).
And in between all the chores….we've had coffee, of course! This is Cafe Wortner…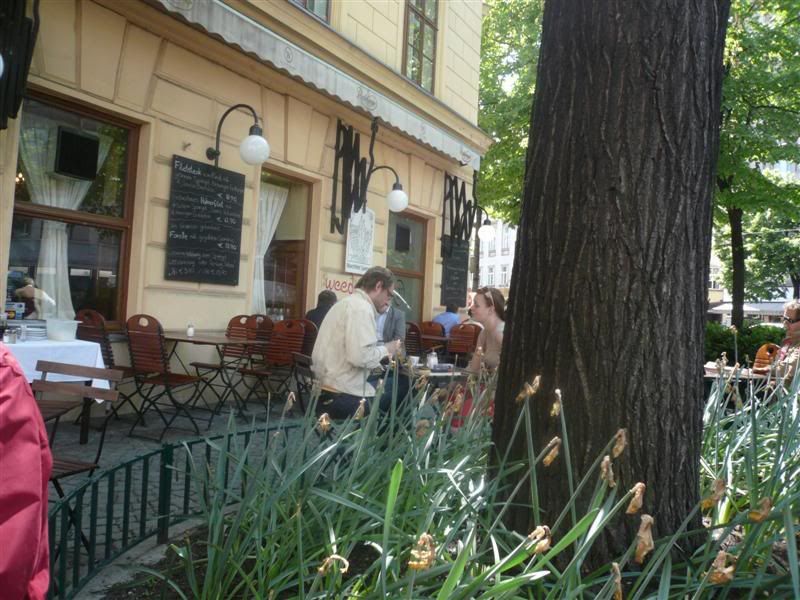 ….where Slice introduced me to a deliciously refreshing cool beverage called Almdudler. It is a slightly herbal-tasting carbonated drink. It was delicious and a real thirst quencher. Reminds me of my homemade Ginger Beer. Not sweet. I can't believe he didn't tell me about this before!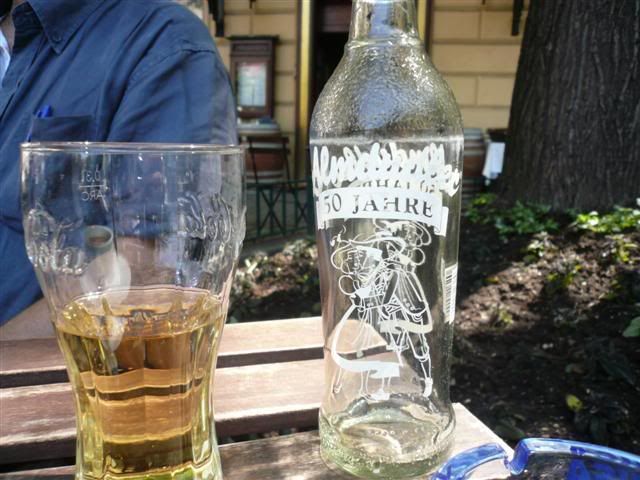 The atmosphere at Cafe Wortner is outside in the garden area. It is flanked by this beautiful old fountain. This photo was taken a couple of weeks ago when the weather was cooler.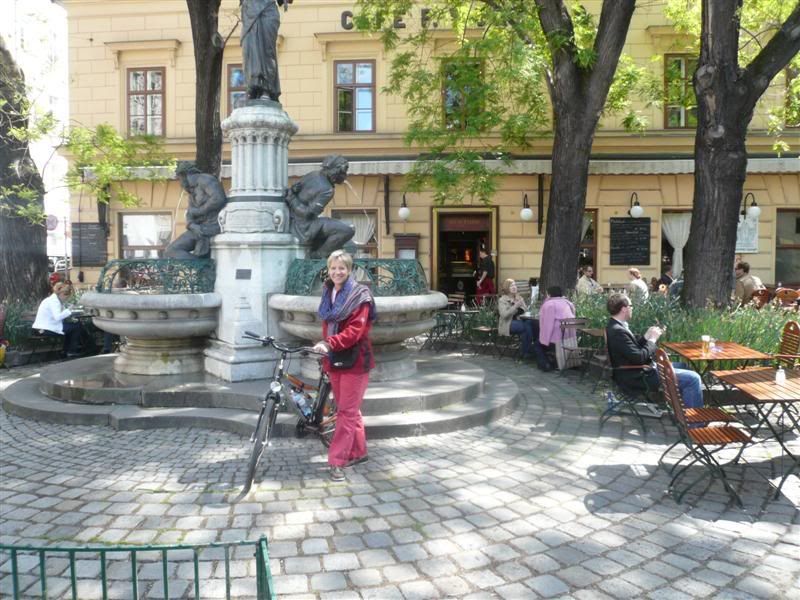 Atmosphere and Service both rate a 4. Not a good place for cakes, rating is 2! But the best coffee. Slightly better (rates 4.5) than our other two favourite places Cafe Sperl and Cafe Schwarzenberg.
Saturday we take the Wohnmobile for a spin. We're going to the country to check out a small farm house that is for sale.
We plan to depart Vienna on Sunday heading toward Munich but taking 3 or 4 days and stopping at various places in Austria…first stop Graz ….