Now I've decided that some sort of cafe rating is in order.
On a scale of 1 to 5 where 1 is Yuk and 5 is Near Perfect (only Mother Nature does perfect), we're going to score the following criteria: Atmosphere, Cake, Coffee, Service.
When it comes to coffee…remember…we're talking espresso. And of course we're comparing to an Ice-and-Slice coffee. Ice hand-grinds the coffee and Slice baristas.
Today we discovered Cafe Sperl …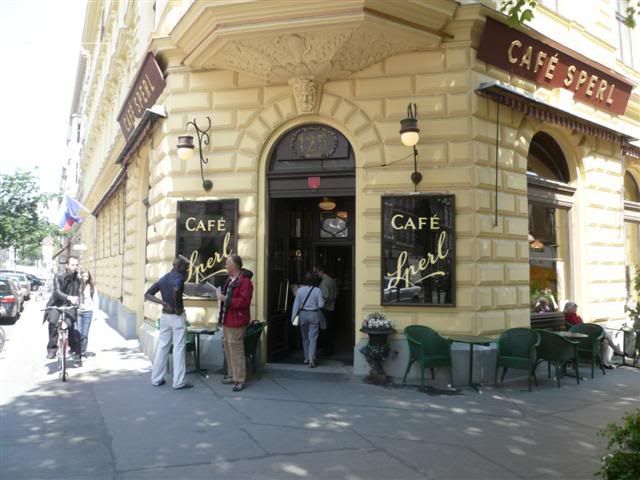 …definitely a 5 on atmosphere…this is a place to hang out and read the paper (notice the papers neatly laid out on the pool table…to the right in the photo below).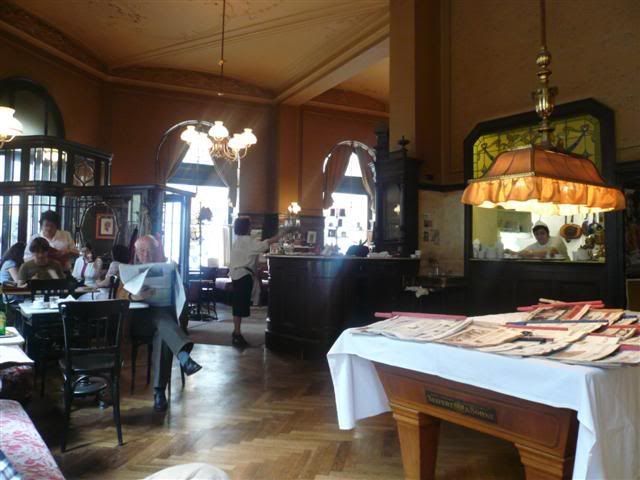 Service was excellent (rates a 5) and the coffee…rating a 4….is as good as the Schwarzenberg.
The Sacher Torte was deliciously moist and the Zwetschegn Schnitte (or Zwetschegn Datschi if you are in Bavaria) was very special. The Sacher Torte is chocolate-iced chocolate cake with apricot jam in the middle. (Yesterday and elsewhere we shared one that was terrible!) Swtschegn Schnitte is a shortbread base with a plum topping. Cakes at Cafe Sperl rate a 5!
Don't forget to order Schlag Obers (whipped cream) with your cake. I used to wonder and poke fun at Slice's affection for cream with his cake but now I understand it!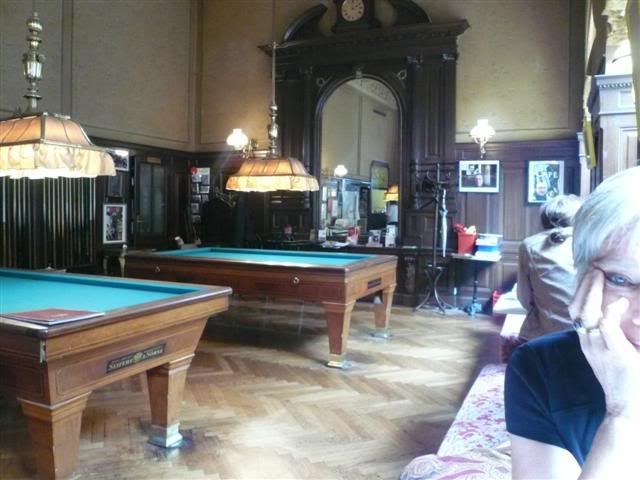 All this cake eating…its a good thing we're cycling 30 kms a day! Oh my knees!