No wohnmobile yet. I'm talking about bicycles! Yesterday Slice picked up his bicycle. I've had mine for a week.
Secondhand bikes in the local bike shops range from ?150 ($246, $A262) to ?250 ($410, $A437) but we scored very nice bikes on ebay for ?81 ($133, $A143) and ?98 ($160, $A170).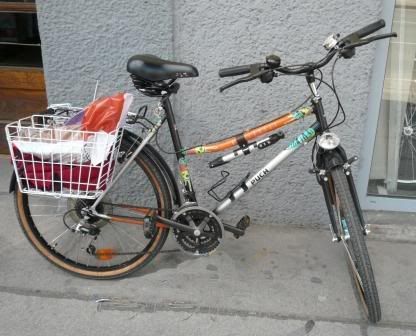 So we spent the afternoon riding around the city.
Vienna has a fantastic network of bicycle paths right across the city. Cycling is an accepted and respected mode of transportation..unlike the Australian city of Sydney where navigating the city on a bike is taking your life into your hands.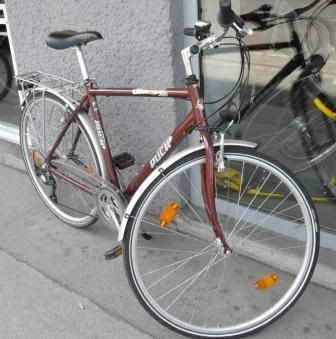 (Ice Bike)
(The Slice Bike)

Vienna also has public bike stations where you can hire a bike, cycle to another spot in the city and drop it. You need a credit card to use this facility and the first hour is free. The second hour is one Euro. The longer you keep the bike the higher the price of the hourly rate. They discourage long hires.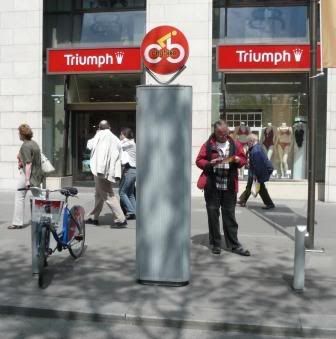 A City Bike Station

Not only can you cycle across town but you can cycle cross country. Since we can't find a wohnmobile, we're thinking we'll just hop on our bikes and make our way along the Danube to Budapest! (200km/130mi)