This is Patong Beach in Phuket. It is the height of the tourist season so it is very busy.
This is the site of the 2004 Christmas Tsunami.
The Patong Carnival started today so the promenade is lined with food vendors…
Barbecued Squid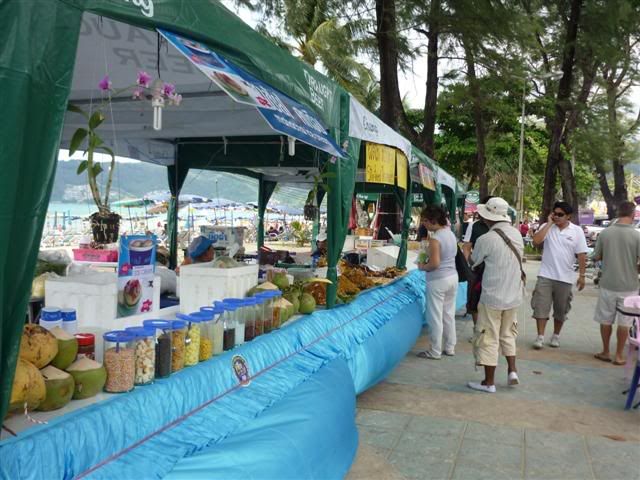 Chestnuts ???
Yes…chestnuts!
Tomorrow the fresh food market!