One of the things I love most about Asia…the food markets. This is local market in Patong, Phuket.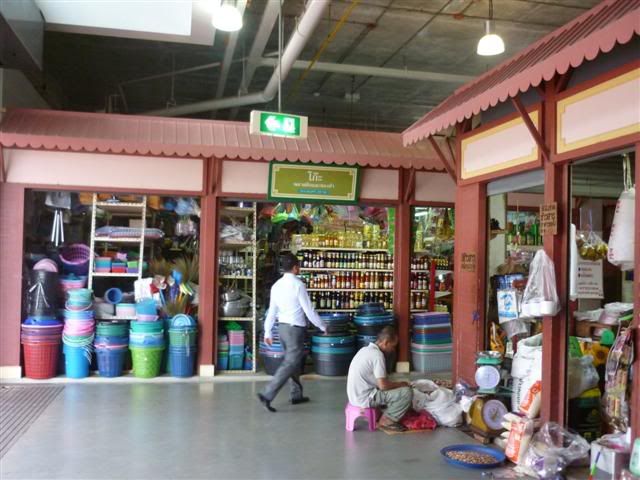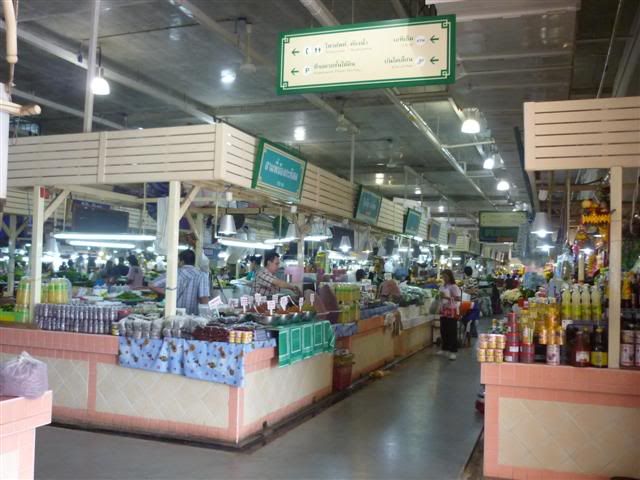 The alluring fragance of curry paste…hmmmm. Green curry is my favourite…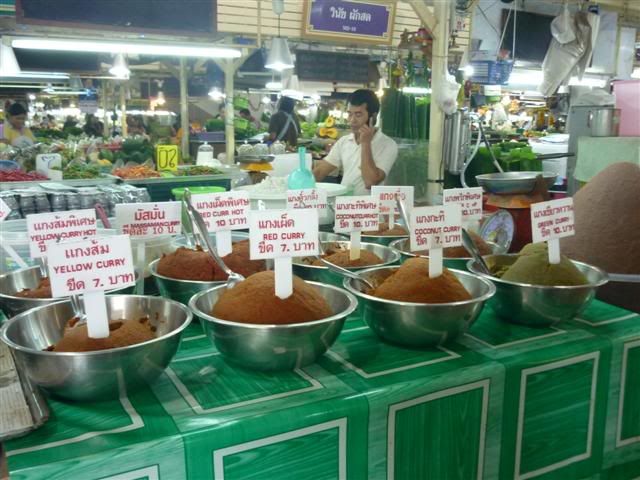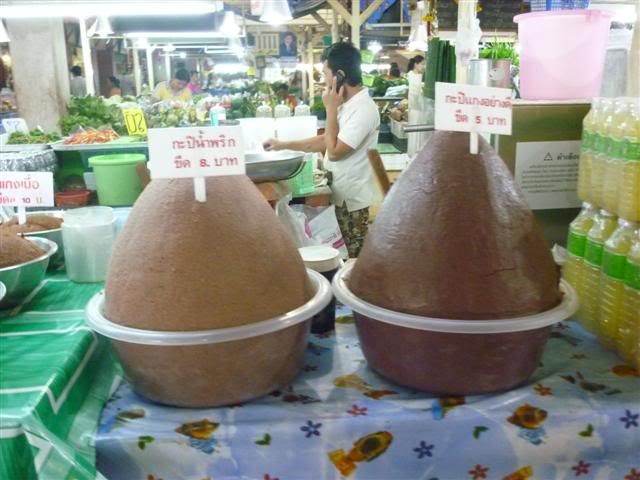 Banana flowers…I have no idea how these are cooked or what they taste like…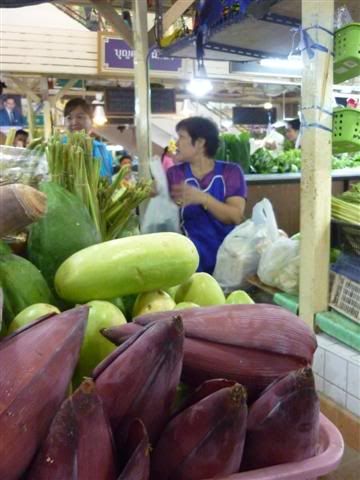 Hicama…the Spanish name…originates in Mexico…aka Mexican turnips…they taste nothing like turnips…now grown all over Asia…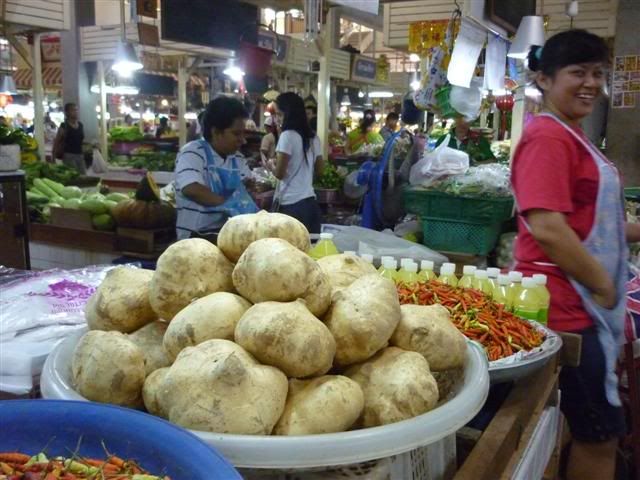 Lemongrass….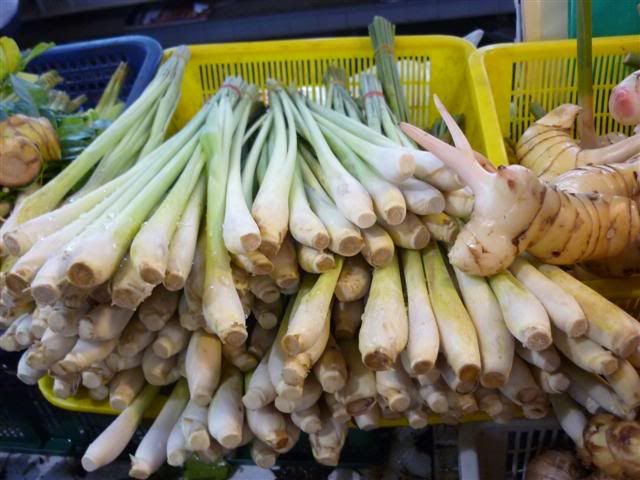 Ginger….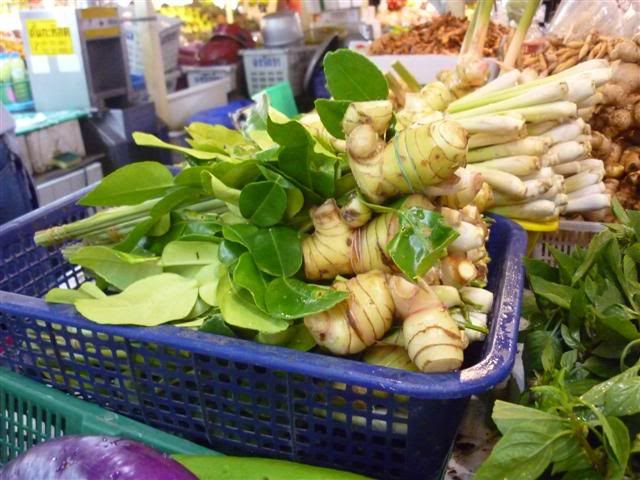 Morning glory…cooked with lots of chili and served with oyster sauce…delicious!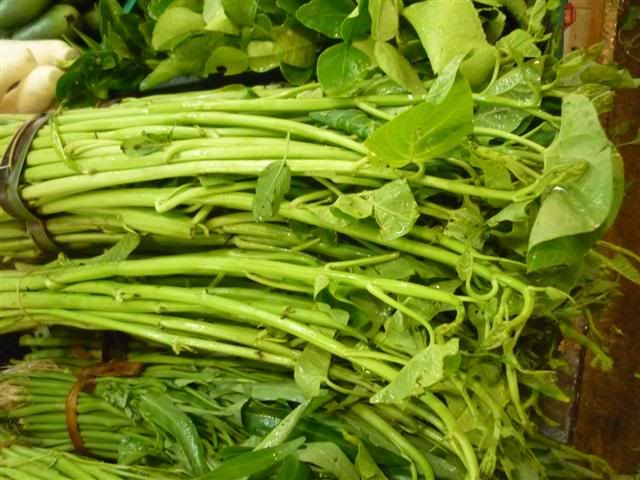 Greens…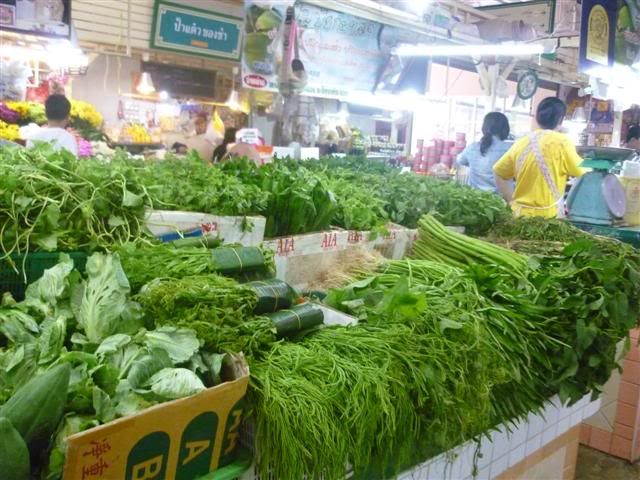 Little green eggplants…served in soups and curries and utterly delicious!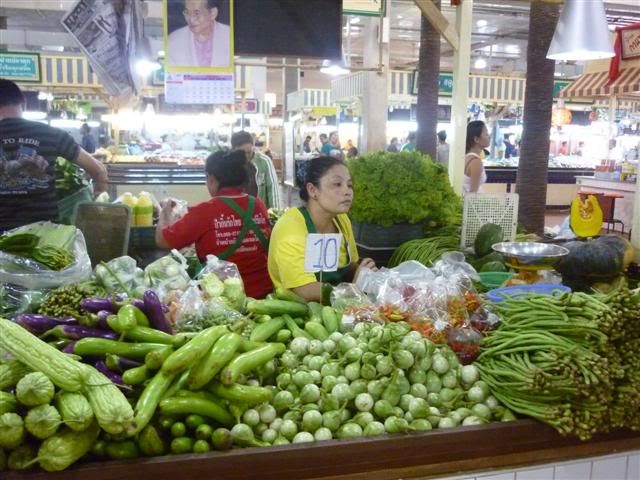 And purple ones!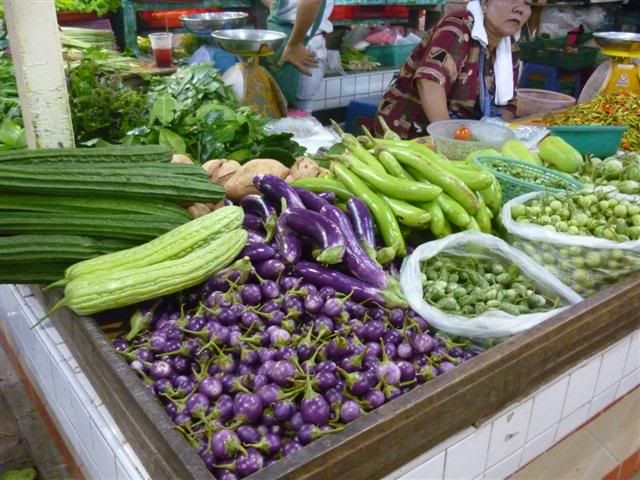 Lotus flowers for the temple…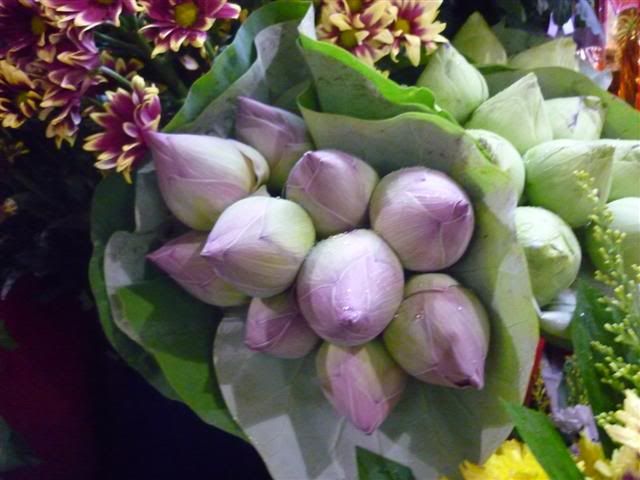 And I'll leave you with another Thai delicacy…that we've yet to try…bugs!