A few simple sights from around the streets of Patong, Phuket.
This is a typical electricity connection in Thailand…a little scary but it works.
Flowers for the temple visit…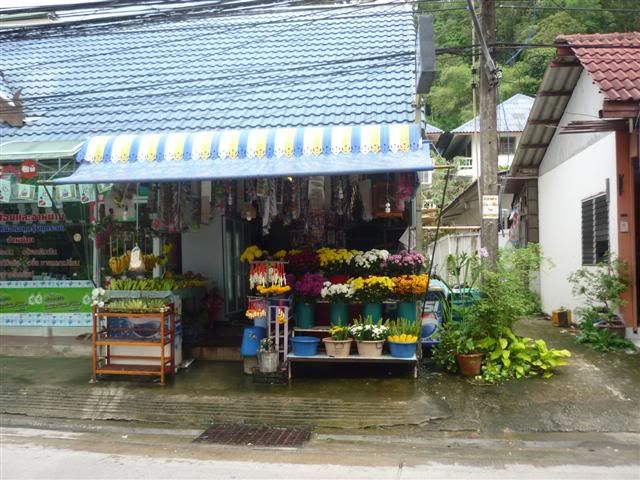 The ubiquitous motorcycle…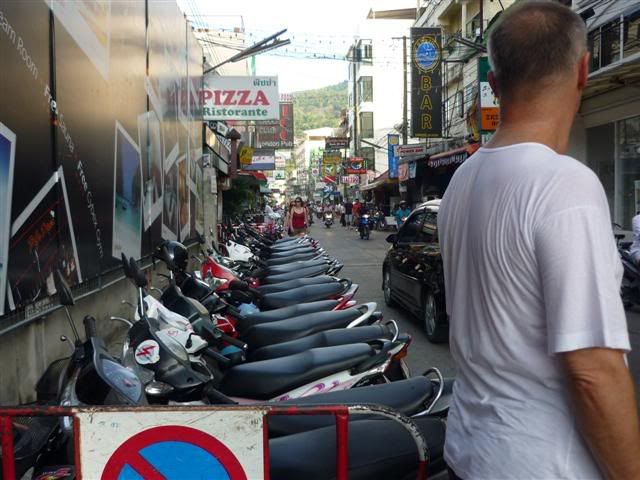 This is how you buy petrol for your motorcycle…30 Baht or 90 cents. This is a common site around Asia…
Lobster any one? I should have asked someone to put their hand next to the largest lobster in this photo. It is hard to see the scale but it was massive!
Everyone specializes…from brooms…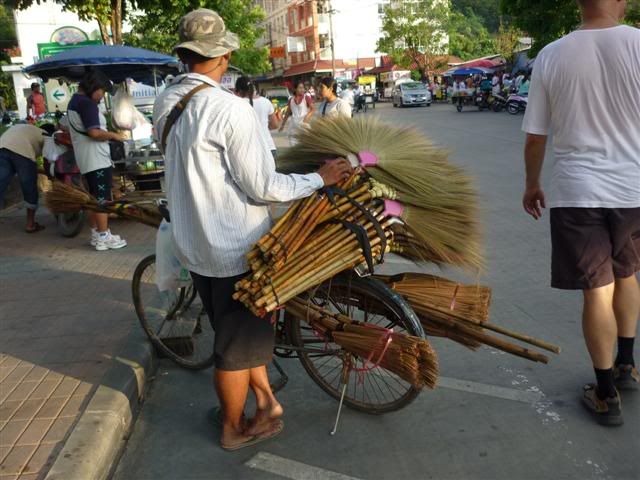 …to shoes…
The Masseuses taking a break…
A soup kitchen…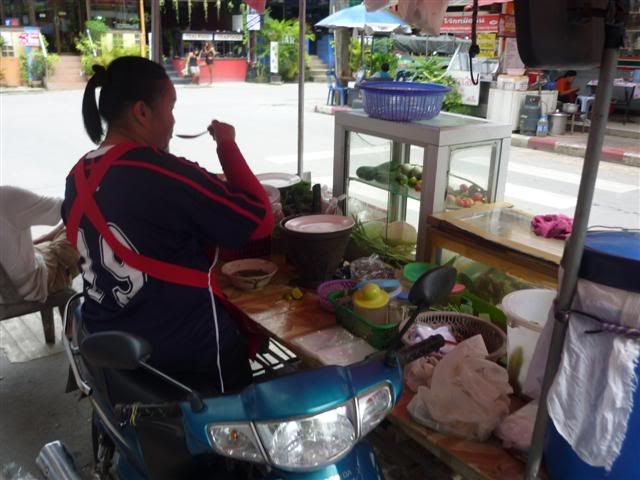 Lastly…a reminder of the 2004 Tsunami…