I am fascinated with these Thai delicacies. I posted a photo a few days ago from the market…of the large bugs.
The next day we ran into a young lady carrying a tray of all sorts of different bugs. She was visiting all the bars selling her wares to the Thai girls working behind the counter. I wish that I had been able to take a photo of her but she got rather cross with my hoovering over her shoulder so I wasn't game.
She would put a spoon of this and that into a small wax-like bag and splash in some sort of sauce and spices and hand it over to a customer.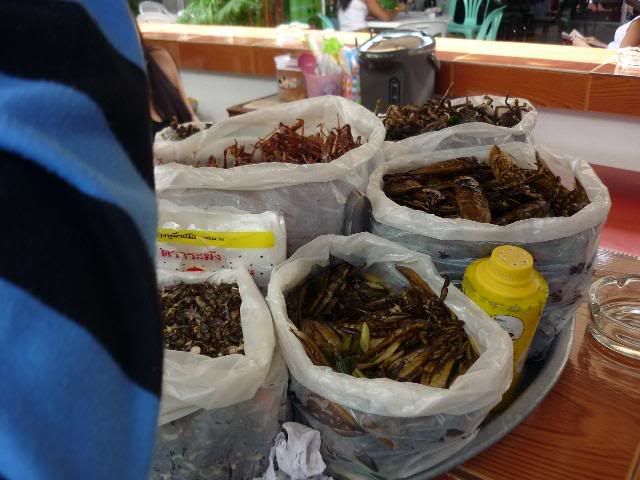 These are crickets…really the look scrumptious but I haven't overcome the cringe factor enough to try them! Notice the spoons…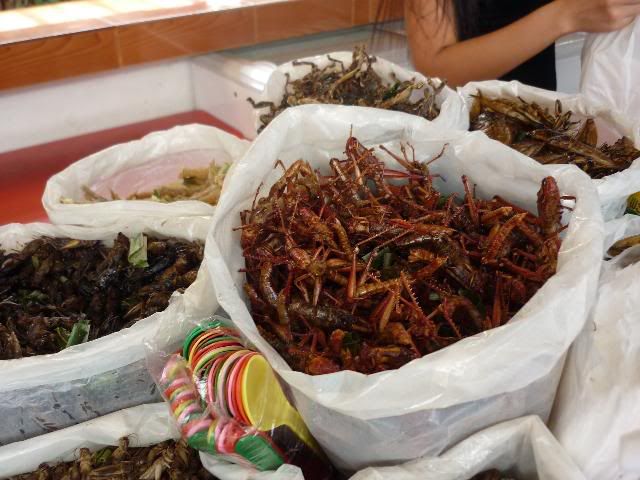 There are the large bugs in the front, behind that tiny frogs, crickets to the left and the bag at the back had some tiny tiny bugs…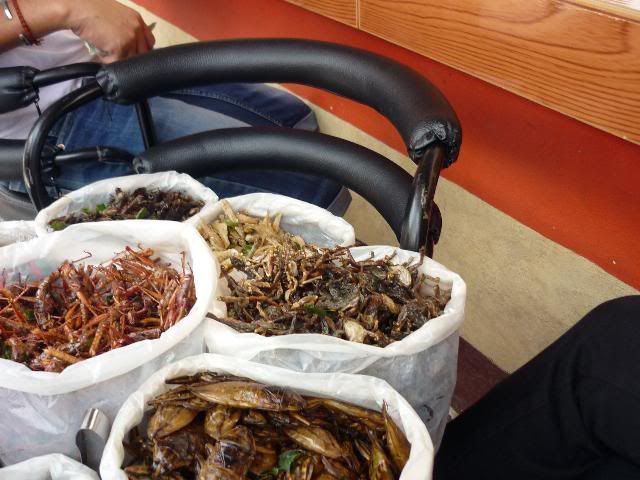 And the next day we went for a walk along the beach where the Carnival is happening and I came across even more bugs and a Russian man was buying some and he said they were really delicious and I should try them…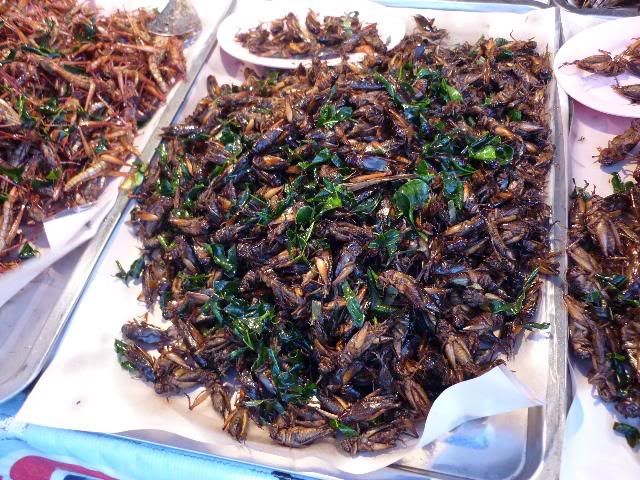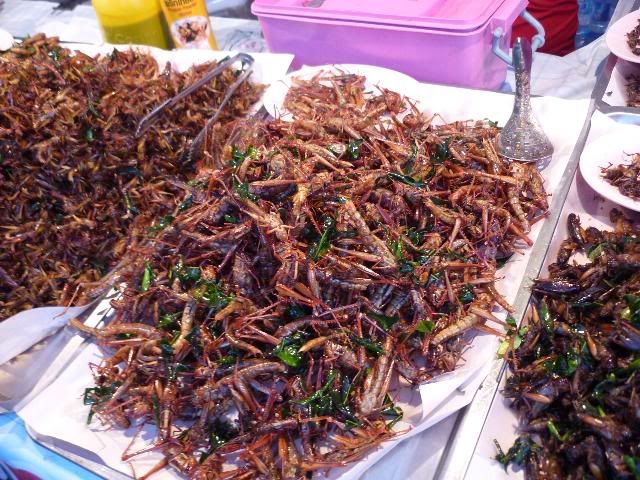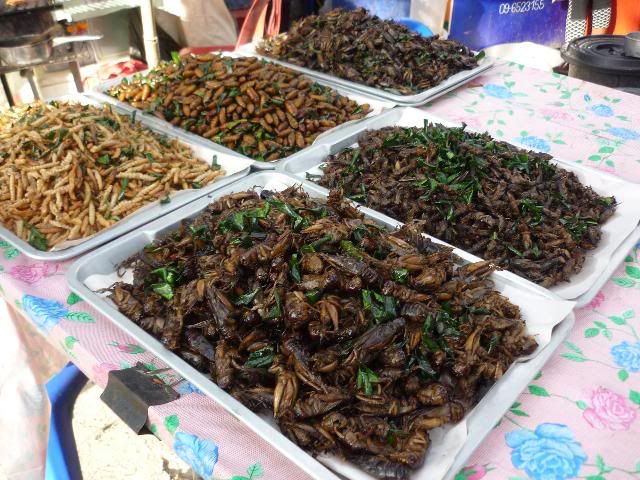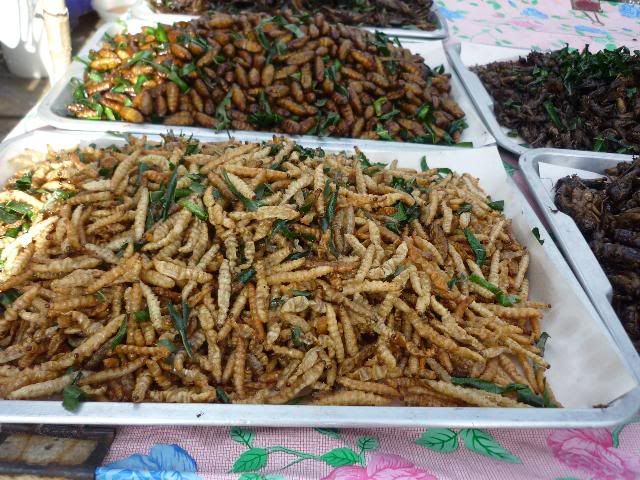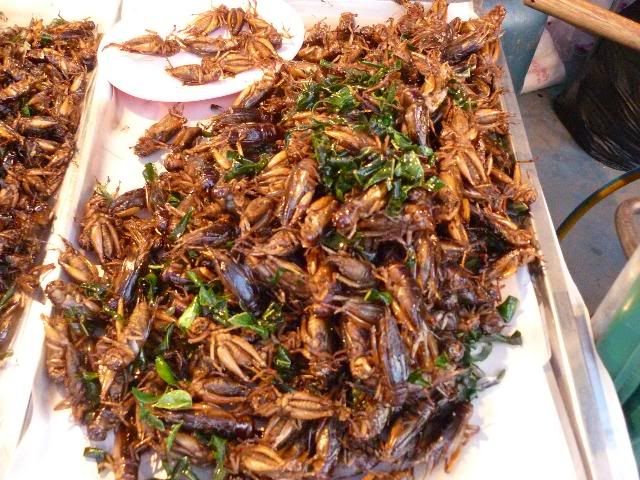 The bugs come in all shapes and sizes from grubs to larvae to crickets and grasshoppers and tiny tiny bugs. They are all fried to a crisp. One day I am going to try them…I might start with the tiny ones!