Part of the stronghold of the Apache Chief Cochise in the middle of the 1800's, The Dragoons are southeast of Tucson Arizona just 10 minutes from Tombstone, the famed home of Wyatt Earp and Doc Holliday. This historical area is an easy day out from Tucson.
Photo credits go to BKH, JEA and me!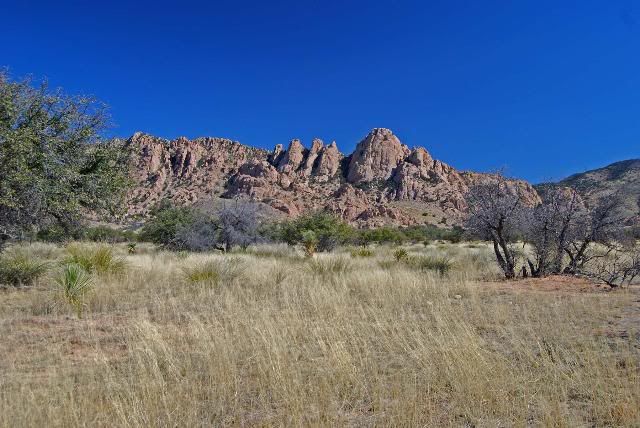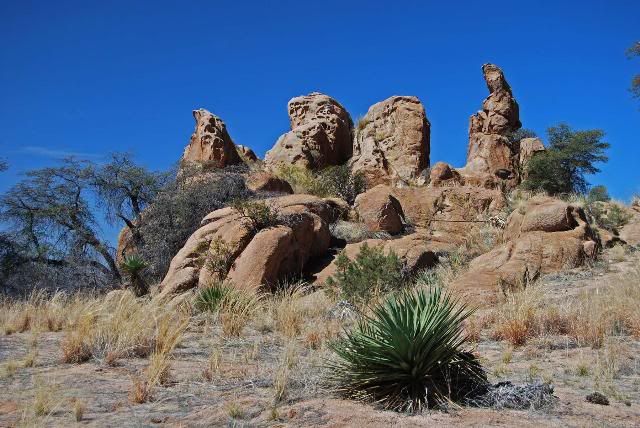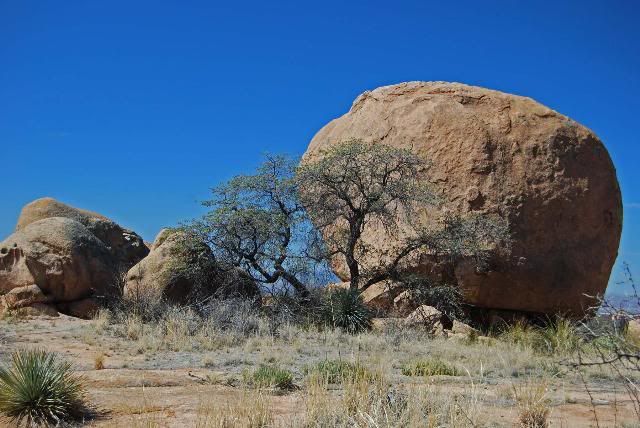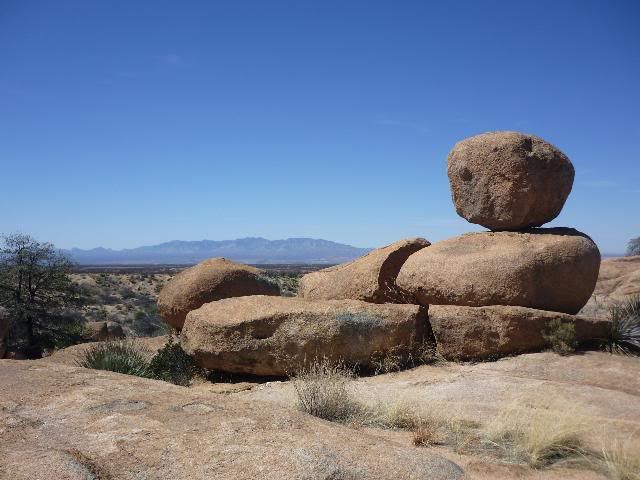 This photo was taken by BKH…facing south…I don't know the name of the Snow Capped peaks…I want to say the Sierra Vistas. I'll get back to ya!
The rock paintings are very old and according to sign posts
…were made hundreds of years ago. They have faded with time and are now very fragile. They are reminiscent of designs used by prehistoric Mongolian peoples roughly 1000 years ago. Some may have been added in early historic times by Apache visitors.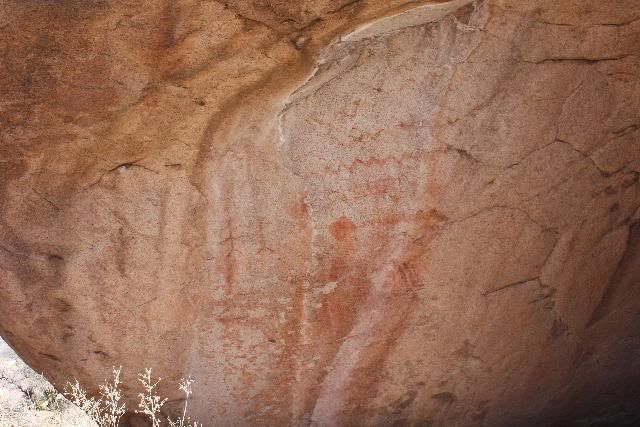 Here I am sitting next to grinding mortars that were used to grind nuts and seeds.
This is still the Wild West but instead of gun battles between the Dragoons and the Apache or the Earps and the Clantons it's between the sheriff and the drug smugglers.
Has any one been on a royal carribean cruise lately?