It's Durian season !!!
Described by Wikipedia as widely known and revered in southeast Asia as the "king of fruits". It goes on to say it has a unique odour. To say the least!
Durian smells like…well it is hard to describe…something like rotten garlic? Not quite! But if you are not accustomed to the dense, slightly sweet, and somewhat putrid smell it can be overwhelming.
If Slice took me blindfolded through the streets of KL, I could tell you when we were approaching a durian fruit stand because despite the armor-like husk…the stinky fragrance escapes and permeates the air.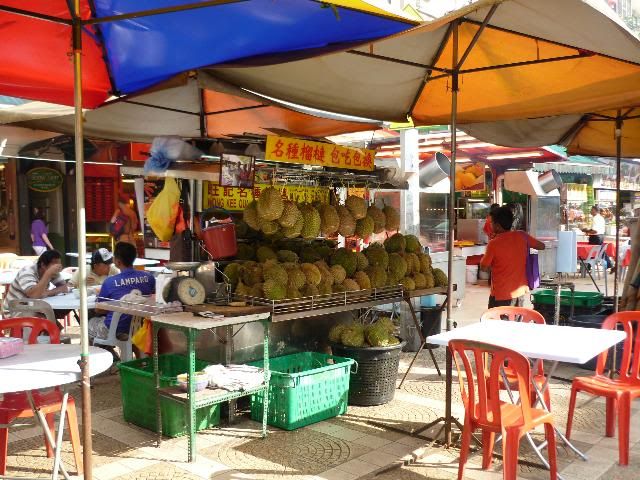 And you know what they say about one's sense of smell…you taste what you smell. To the uninitiated palate…there is a certain gag potential. But just hold your nose and then…oh yes! It is sweet!
The locals love it…I think you just have to grow up eating durian to truly appreciate its flavour.
While durian is available all year round in small quantities right now is the height of the season. And everywhere that you find a durian fruit stand you'll find nearby a happy table of locals gorging themselves!
Just don't think about taking durian back to your hotel…