Not one but two hours flight from Kuala Lumpur. I was confused by the time difference.
It looks very green and pretty flat and look at that river! We can see a road running all along the river…perfect cycling territory!!!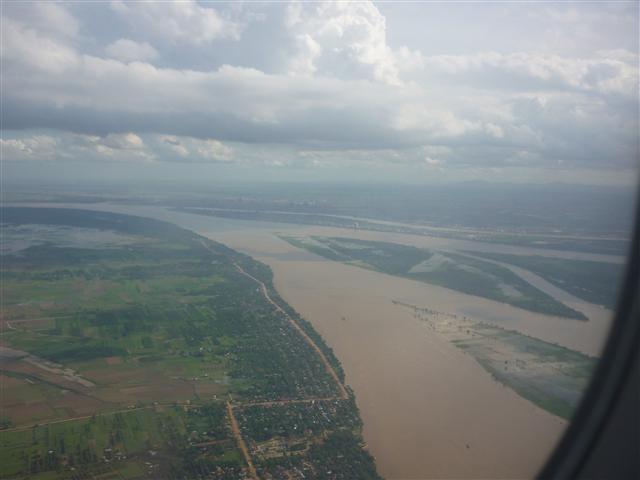 A Tuk Tuk – Used by the locals and not just a tourist attraction.
Bicycles are a common mode of transportation for the locals.
We were expecting hot and dry. (Dry is good when you are coming from a steamy 80% humidity). Hooray! It is a very comfortable temperature. There is a slight drizzle and it's nice and cool. The monsoon season usually starts around September.
The views from our room at the Cozyna Hotel, a very nice little low budget hotel.
And just down the road…see the large white building to the right in the photo above. That is the Foreign Correspondent Club where Ice was spotted sharing a sample of Khmer sweets with Slice (he's behind the camera).
More tomorrow!