On February 8, 2009 we went to Thaipusam a Hindu Festival originating in India. Over 1 million people attend the all-night-all-day festivities here in Kuala Lumpur.
This is our second Thaipusam excursion to Batu Caves. It is a lifetime experience…a spectacle to behold and a sensory assault impossible to convey with photos alone. The smells of incense, the singing and I love the heart-thumping drums…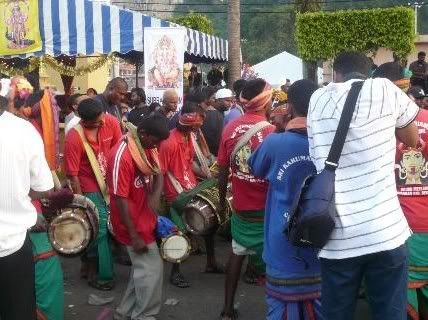 The drummers (there are hundreds of teams) accompany the devotees while they carry their heavy burdens. Here you see a blurry shot of a gentleman with hooks in his back…someone is pulling on the ropes connected to the hooks…one of the many ritual sacrifices seen at Thaipusam…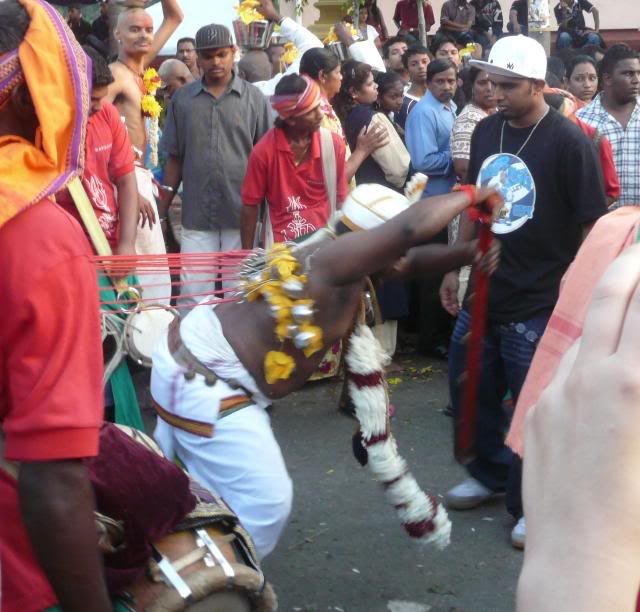 Here is another man with hooks in his back weighted down with limes….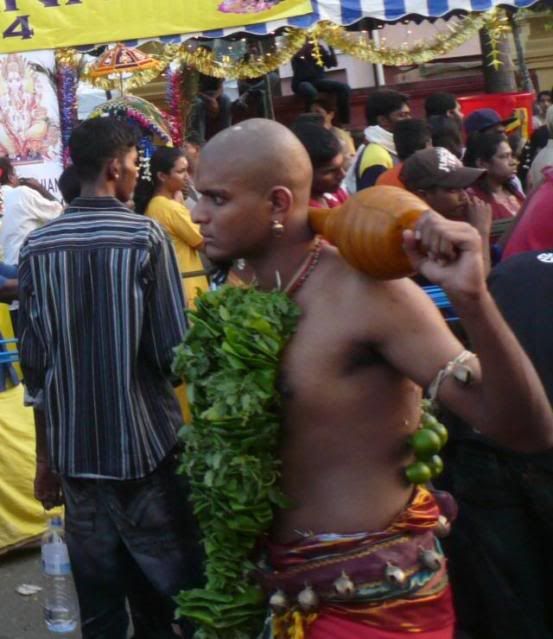 Another example of a sacrificial burden carried along the pilgramage, these are Kavadi-bearers. The Kavadi is very heavy and as they carry these burdens on their shoulders they twirl and dance…to the sound of the drums…as they make their way along their pilgramage…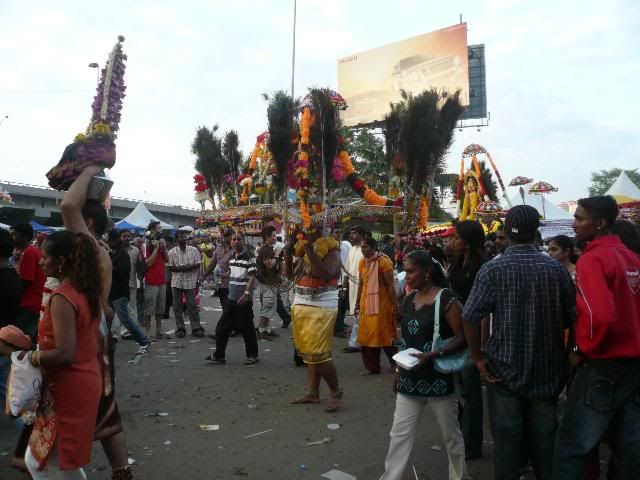 The route of the pilgramage ultimately ends at the top of more than 200 stairs leading up to the Batu Cave where there are located a variety of Hindu shrines….many to Ganeesha…you can see the crowd going up the stairs in the distance…behind the huge golden statue (Son of Shiva…I think)…
Here is a photo taken on the stairs as we were going back down. This is from 2007 because we didn't make it up the stairs this year…
And here is the more common sacrificial burden…heavy buckets of milk, carried on the head. When they get to the top, the milk is poured over the statues of Ganeesha…The Elephant God…Mover of Obstacles…
Notice below the man on the right…the pin through his cheek…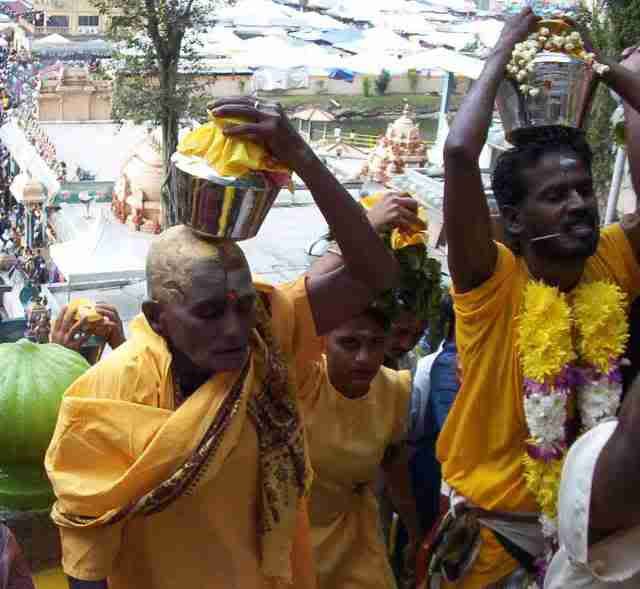 Here is a slide show with more photos of this year's Thaipusam.