This post is for our friend RE. He has left Slice and Ice in charge of furnishing his new corporate flat in Kuala Lumpur.
Being the fiscally responsible type and a man who loves a bargain, Slice quickly located a massive seconds joint.
This isn't just any seconds joint. They have three warehouses and as I write we are waiting for this monsoon…
to abate so that we make our way to their most GINORMOUS location which is housed in an underground car park. Three acres of seconds? I cannot imagine!
Our first priority is to locate some beds. Since Kedai Kaki Lelong gets a lot of their stock from hotels we felt sure we could find something suitable! We found heaps of mattresses!
And we picked this one out especially for Miss C …
With the money we save on beds we can fit this into the budget: a fabulous Jewish Baroque sofa set! We know RE will just love this! And it is so comfortable.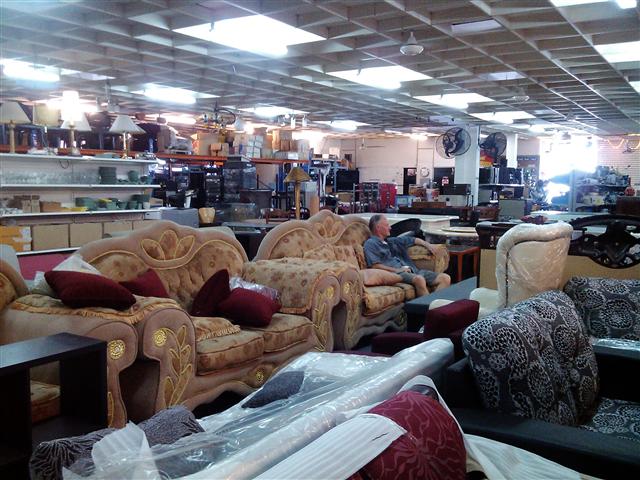 But now we need to replace a rather boring chandelier that hangs in the cathedral-like living area and we thought this marvelous piece would go nicely with the sofa! Just to put it in perspective, this chandelier is approximately 2 meters (6 feet) across. James, the Proprietor told us that this piece originally hung in a very prestigious government building used to entertain dignitaries and the original purchase price was $US360,000. So it's a bargain at MYR70,000 ($US23,000).
Oh! Or maybe this one! We can't decide. This came from Masjid Jamek.
Oh and wait until you see the dining set which will go perfectly with the chandelier and the sofa!
Now we'll need some lamps…
And some crockery…
A beer jug…we're really not crazy about this brand of beer but we love the logo!
And maybe some linen…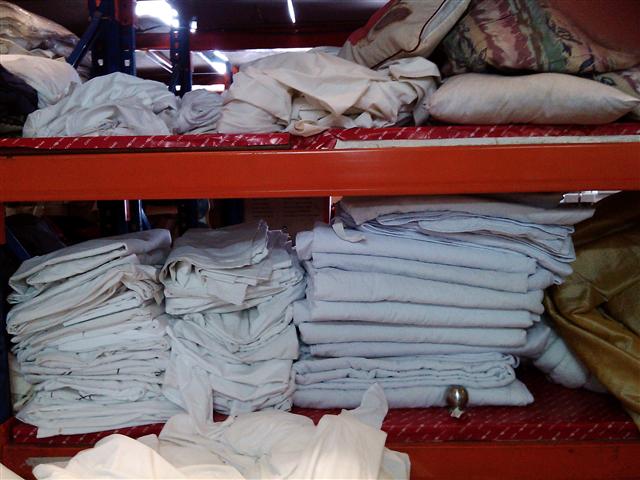 Finally…we're thinking of running a bicycle rental business out of the new corporate flat. Look what we found! I counted over 30 of these brand new (and I mean still in the original wrapping) electric bikes.
The Kedai Kaki Lelong Shop. There are 4 locations. We did make it to the three acre warehouse. Unbelievable. Here are just a few of the 200 shots I took…
Oh Look! A brand new King size latex bed! I wonder if we can take the other mattress back?
All I wanted to do was get in there and organize the place!
What fun!
You can find the contact details and a map to Kedai Kaki Lelong shops at this website.