Since leaving our friend Le Frogge last week, we've visited Bourges, Chartres, Paris, Rouen, Reims and Sedan…all in France.
We are back in Germany in Trier…a town that is 2000 years old..in northern Germany, near the Luxemburg border…heading to Hamburg and the north coast. Trier has incredible Roman ruins including this wall gate…built in the second century…that is 2 AD. It is known as Porta Nigra.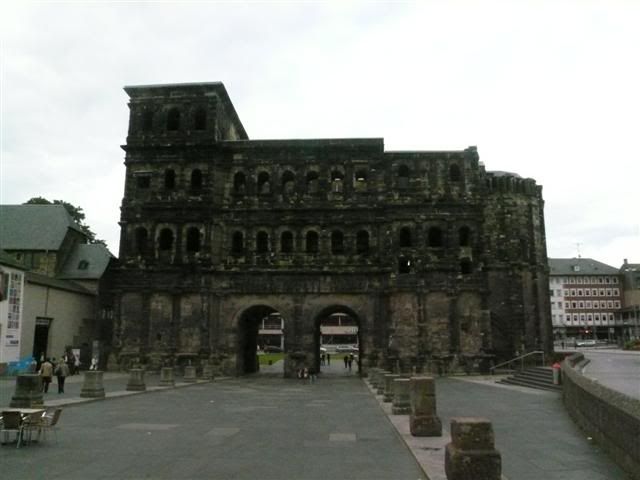 There is also a Roman basilica that is almost 2000 years old. Just wait!
We've had rainy, cloudy days ever since leaving Ardeche. Not too cold yet but we wonder…is the European summer on its way out?
We are staying at the first campsite we've encountered that has an internet connection…wireless to boot! Hence the flurry of posts.
We're off to Aachen tomorrow…another ancient town…and no idea when I'll get to blog again. I am way behind…I still have Troyes and Strasbourg to tell you about.
In the meantime…here are slides of Aubernas, a small town not far from St Andeol de Vals where we stayed with Le Frogge… These photos were taken on a day that we visited the market.
So…until my next post…which might be another 7 days…au revoir!