I previously wrote about what I called the bicycle rotundra in Freiburg. We spent only one afternoon in this university town. It was teeming with young people and the cyclists were fast and furious.
In addition to many beautifully maintained (or restored) medieval buildings, the real draw card…the reason that we stopped in Freiburg…is the 900 year-old Münster Cathedral.
The church was built in three stages beginning in the year 1120.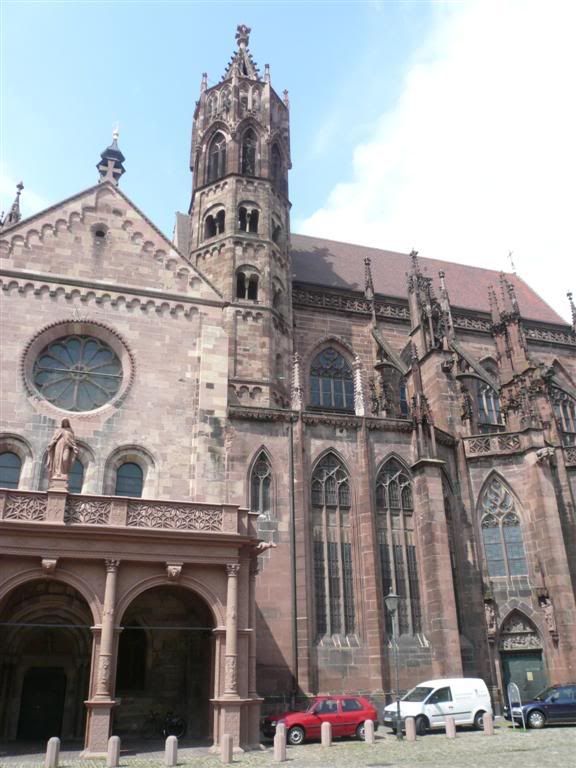 And it had the most memorable stain glass windows …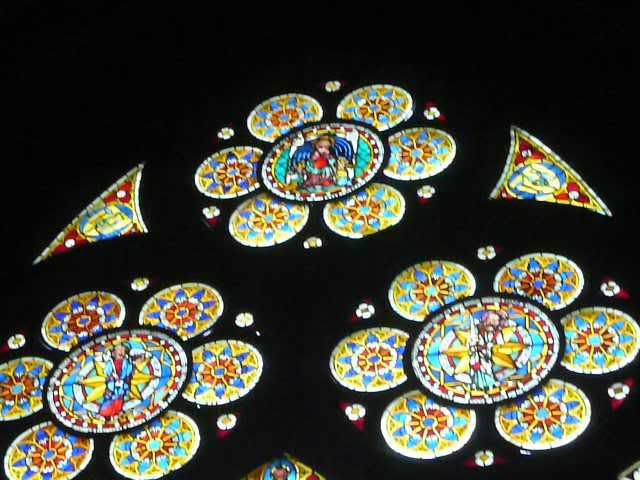 The photos do not do these windows justice. Tomorrow…I will post videos that I took. In the darkness of the church the video provides a much better perspective of the color.
In the meantime, here is the first Freiburg slide show. It features the cathedral. Another one will be posted tomorrow including some great shots of the medieval streets of Freiburg.