From Vienna….to Graz….to Salzberg….to Berchtesgaden.
Surrounded by mountains, this alpine lake near the town of Berchtesgaden is known as the Königssee (means King's Lake, I think).
This photo of Slice beside the lake…says it all.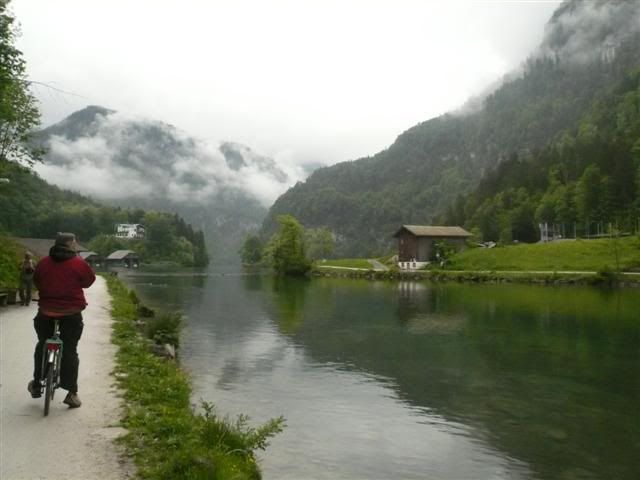 We spent two days here cycling through beautiful forests….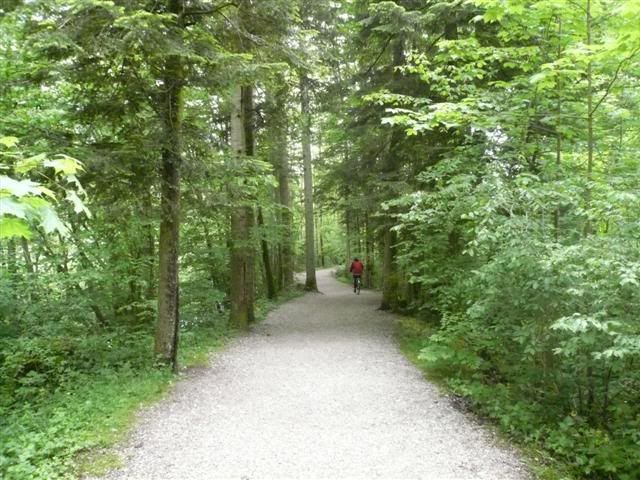 We camped not far from the Königssee at this place….
And we parked right next to this roaring crystal green river….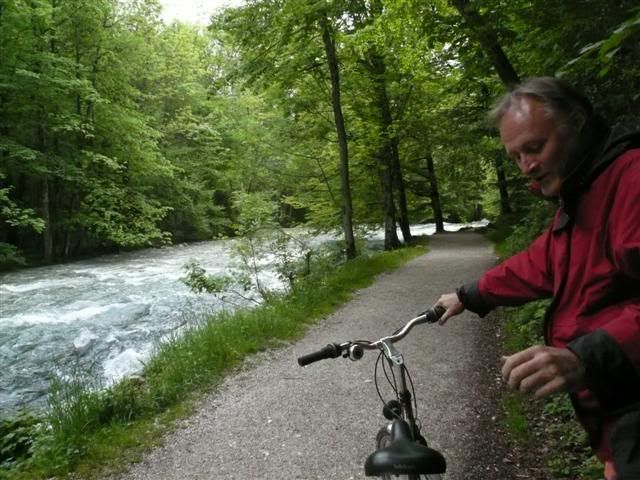 The view from the Wohnmobile…..