Something completely different today. A true German cultural experience!
Last night we stopped in at this very neat little German Gasthaus (tavern).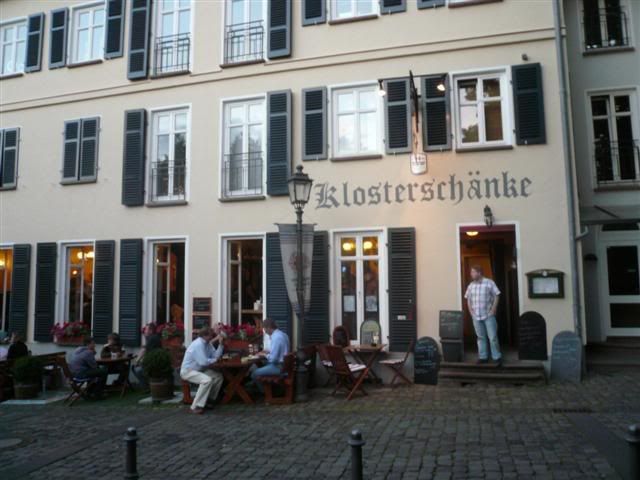 This was at the late late end of the day (8:00pm) after a good cycle ride all around and through another wonderful royal-sponsored park…these parks are huge…this was the Kurpark (cure park…was a health retreat in its day…mineral springs.)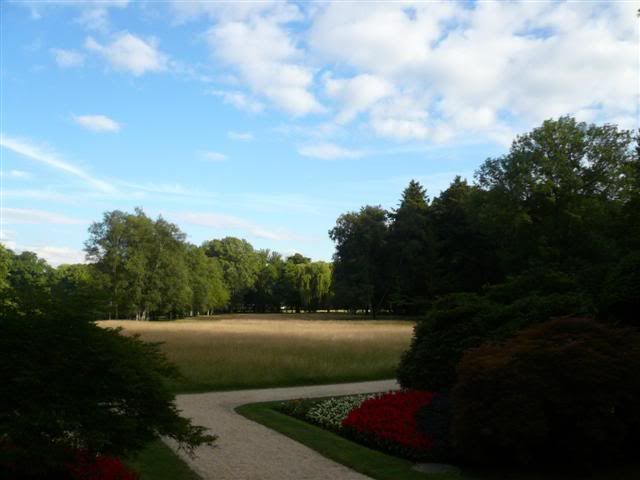 Among other things….we went to this park to see this structure…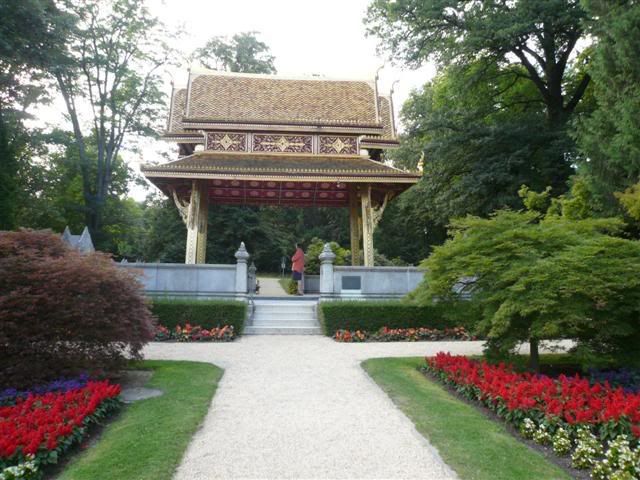 Originally built in 1907 (I think) by the King of Siam …for what reason I've yet to determine a gift to the people of Bad Homburg…and only recently restored.
And the reason we decided to stop at the Gasthaus was the contagious energy of a large crowd….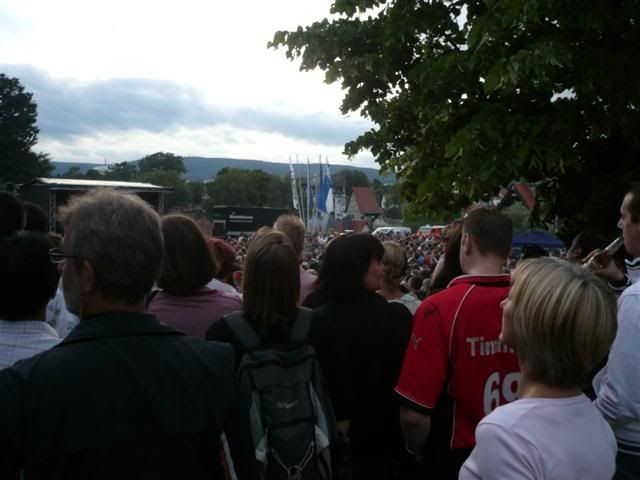 …that had gathered in a town plaza to watch on a large outdoor screen…a soccer game. Germany was playing Poland. We are in the midst of soccer fever fueled by the European Cup. It was very festive and so we decided to stop for a drink …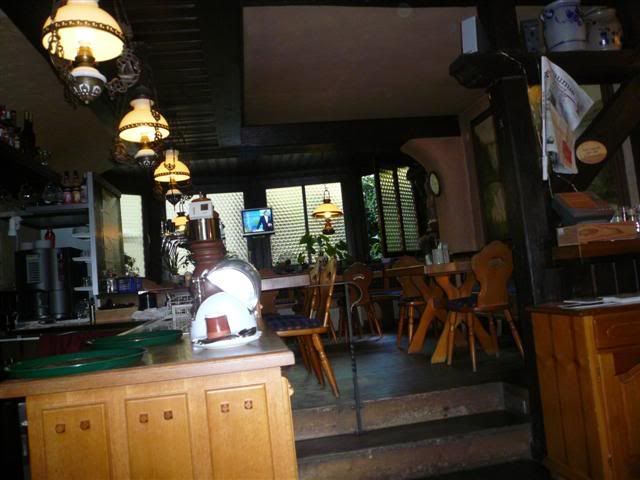 (…the game hasn't started yet…)
And a bite to eat…
This was our dessert! A dish called Kaiser Schmarren. King's Nonsense…a sort of pancake, sprinkled with powdered sugar and accompanied by a tart plum sauce…a dish made famous by one of the German (or Austrian?) the last Emperor of Austria Kaiser Franz Joseph…who had a real fondness for it.
I am already spoiled by the Kaiser Schmarren that Slice's sister made for us back in Vienna. Unfortunately, the Gasthaus version did not live up to that Vienna standard to which I am now accustomed! But the tavern offered much much more in the way of humour, hospitality and German culture!
Guess who won the match…
What for tomorrow?
Some more of medieval Colmar? Veilleicht!
And then on to Freiburg and Heidelberg (the oldest University in Germany Circa 1136) and Frankfurt Stadt!