Good grief it's been almost six months since the last post.
For a change of pace…and in particular for our Asia Pacific friends…I thought I would post some desert photos from a recent trip to Arizona.
Surrounded on all four sides by mountains Tucson is situated at the foot of the Santa Catalinas. No matter where you are in Tucson, you can see The Catalinas.
There is a spectacular array of colors…blues, purples, reds…displayed by these mountains throughout the day as the sun moves across the sky. I appeal to my friends in Tucson (especially BKH or JEA or Zondotron?) to send me more exquisite photos of the Catalinas…and I'll post them.
But I like the sky in this photo…
Tucson lies in the Sonora Desert which features the great Saguaro Cactus (credit to Zondotron for this photo…this particular desert tree lives in my Aunt's front garden)…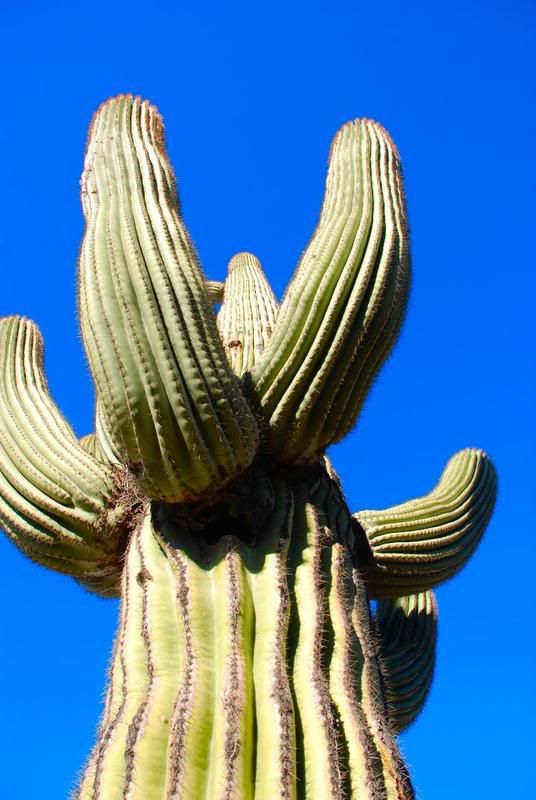 And here you can see the Saguaros as they are scattered across the desert…not your typical forest!
Saguaro Facts
The Saguaro is native to the Sonora Desert.
It can live as long as 200 years and grows for 50 to 75 years before it gets its first arm.
The Saguaro can grow as high as 50 feet (16.5 meters) with a girth up to 14 feet (4.5 meters).
Their fruit is edible and they flower at night.
They are home to a variety of birds including woodpeckers…they drill the holes…and tiny pygmy owls.
Saguaros are one of the neatest plants on earth!
Other views of the Sonora Desert … Prickly Pear Cactus on the left…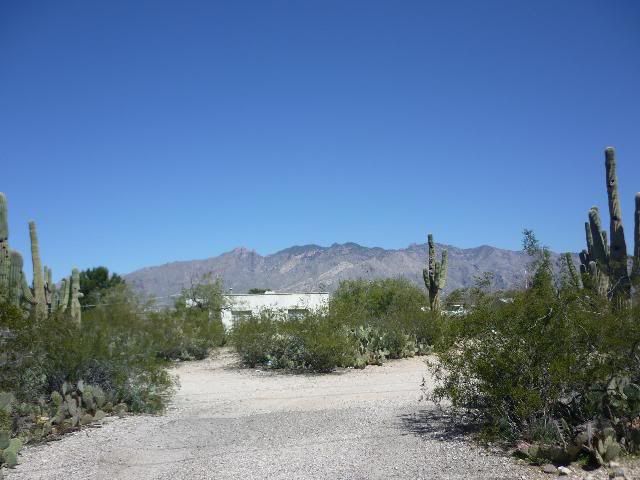 Next post…The Dragoons…home of Cochise…and Tombstone…home of Wyatt Earp.
Driving to Heathrow? Save yourself some time: check out parking at heathrow.